Moderator "Where am I, and how did I get here?"
Staff member
Moderator
Jul 12, 2012
3,713
4,545
113
Thanks to the cats and dogs, and no insurance for the past 2 years I am reduced to my prescription safety glasses... My regular glass were knocked on the floor one night, and my brothers dog chewed then to literal pieces. so I grabbed my back up pair, and last night, the same thing, cat knocked them to the floor, and in the night I got up to go to the restroom, and stepped on them, breaking the lenses.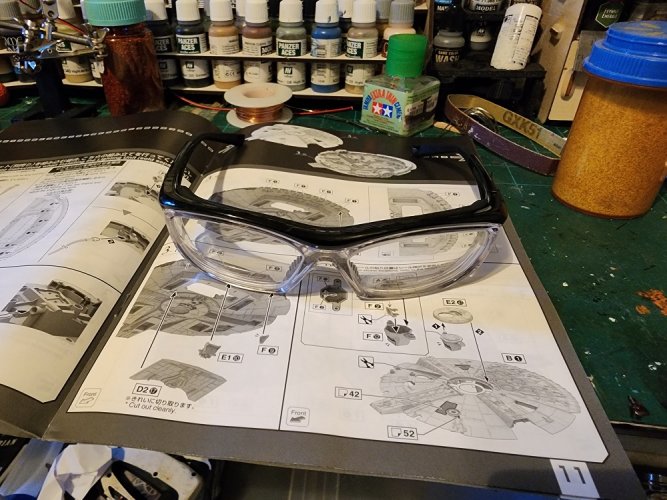 At least I had another pair... Grrr.
But because these are "Safety glasses", the lenses are polycarbonate, and I'm the one in 10,000 people who see the spherical aberration caused by polycarbonate vs acrylic or glass lenses. Ohh well everything has a circular twist now....