Jan 18, 2021
170
624
75
38
Began assembling the bottom of the module. All elements are reinforced with cardboard. The main part was glued with thick black paper from the inside. Ken suggested making the upper forming ring from 4 parts, I decided to cut this part out of 2 layers of black paper and with only one part, this made it possible to more accurately assemble the entire structure.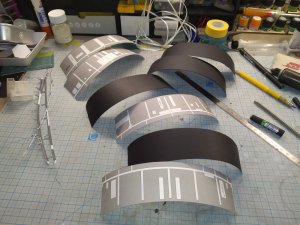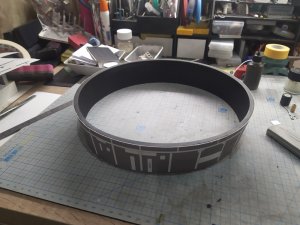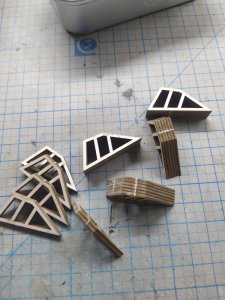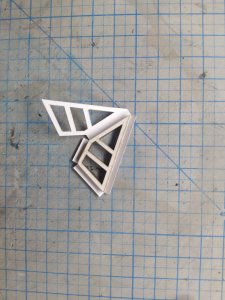 I decided not to make spherical tanks out of paper, and made them from metal balls from a bearing. (Sorry for not paper, but I want the model to look good).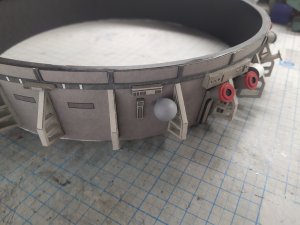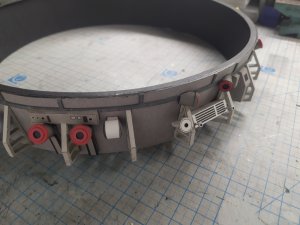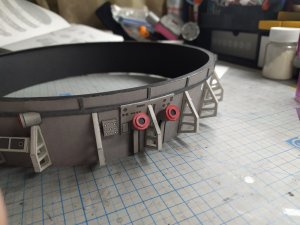 While I have not yet decided where this part will be glued, perhaps I will glue it to the module case, and not to the thermal shield as indicated in the instructions.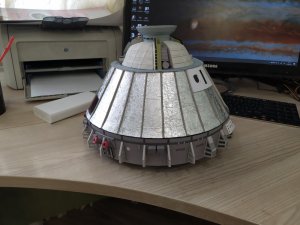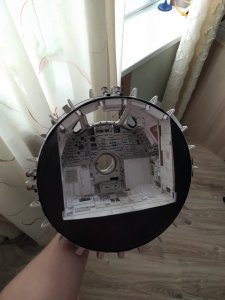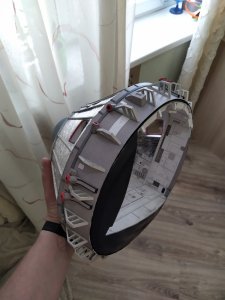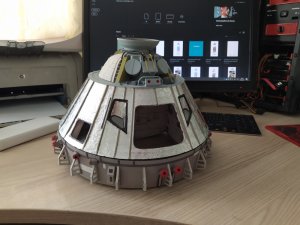 This part has not yet been completed, it is necessary to collect the remaining tanks, and most importantly, the pipelines. But with this there were problems until I can find photos and any information or drawings. If I don't find anything, I'll do it not so reliably, but in my own way, focusing on my feelings of how these pipelines should be.