Sudsy, thanks for the info and pictures. Attempting to build it with the full cut out of the frames, except the bottom layer with the tape on it.
OK, artistic license in effect. Laminated 4 pieces of 110 together (With UHU ;-) ), and cut into strips and then cut chunks off and glued to the roof. Gun camera and IR sensor, that is my story and I am sticking to it.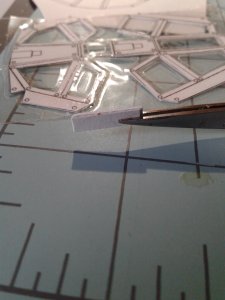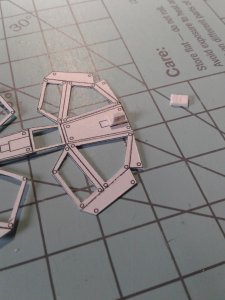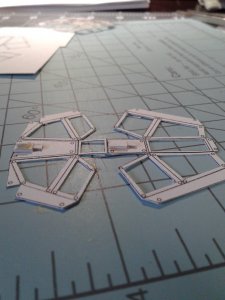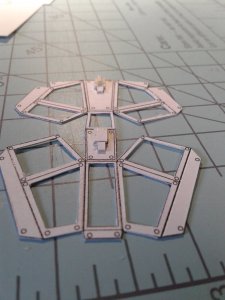 Now the final cut out of the taped and top frames for the canopy.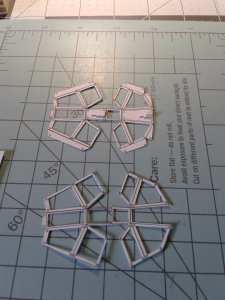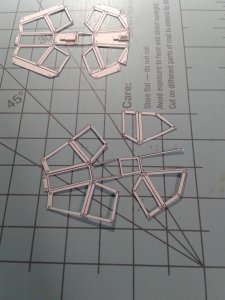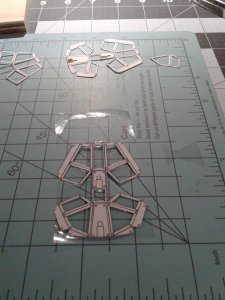 Now, testing my glues with my packing tape. I put packing tape on wood block and used 3 different glues to see what would stick. I put a couple of cutouts on the each. This was after trying PVA, which pulled right off. The contact cement was best, the other tube is clear and actually worked, but was slower to grab. and Titebond II did not work. See 3rd picture in this set. I proceeded with contact cement.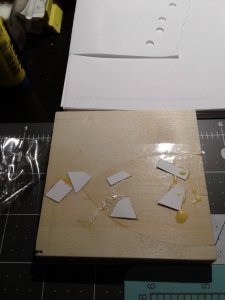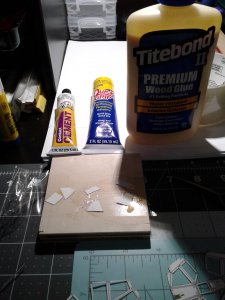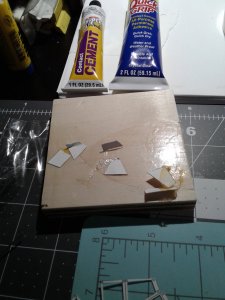 Reinforce the roofs of the canopy, so that bends are easier, and to test the handling of the contact cement.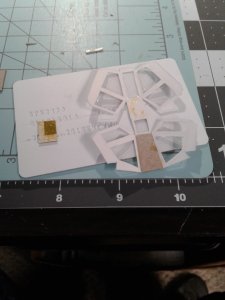 Now we cut the top frame apart into it's flat surfaces, with a few miss cuts, that will be glued down. Attach frames to middle frame with titebond II.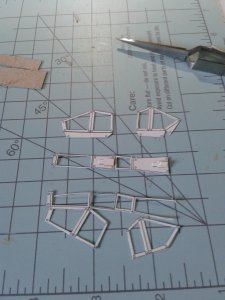 Now we cut apart the middle frame and attache to bottom taped frame with the contact cement. One piece at a time.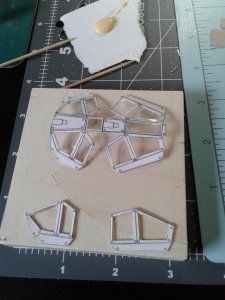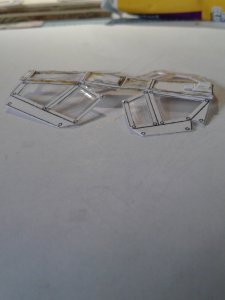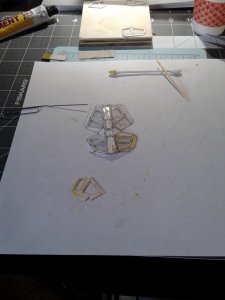 Now is the time for the cockpit to go in. Needed to make a firewall, in the front to hide the hole, so that was glued in, then cockpit was glued in.
Ooops, ran into the 20 pictures in a message limit.
Scott ;-)
Last edited: