!!!THE MAN BEHIND THE CURTAIN!!!
Staff member
Administrator
Moderator
Jun 12, 2009
10,523
6,641
228
Time for another update. Now for the shrouds/cowling.
Here are the parts for the cowling for the top engine. I decided to angle the sides of the front of the intake part of the cowling.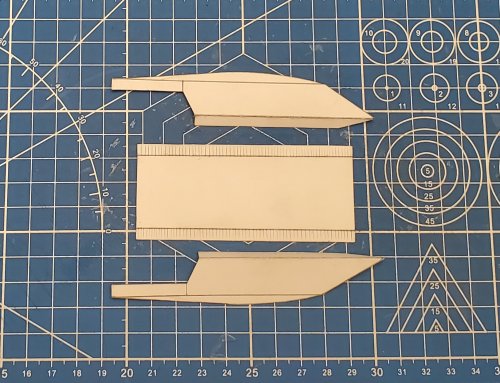 The cowling is assembled.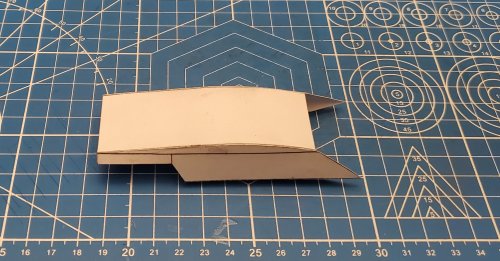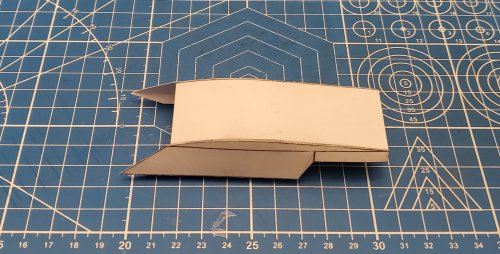 I dry fitted the top shroud/cowling. Yes, I know that the engines appear to be a bit short. Actually, they are. That was an accident on my part. However, I did not want to start over again. So, I decided to continue on and and make it work.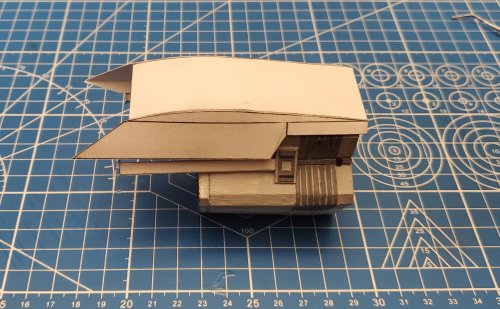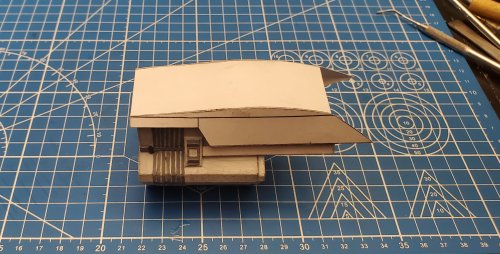 Here is the bottom shroud/cowling for the two lower engines. Since the bottom part will be covered with parts, I decided to make this all one piece.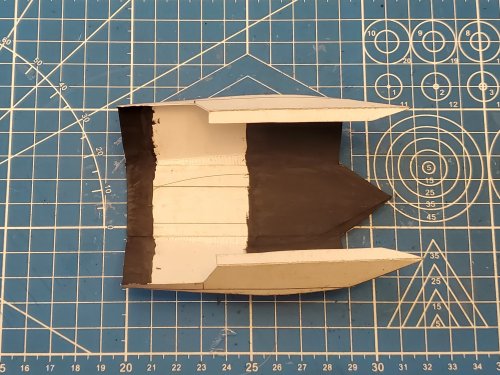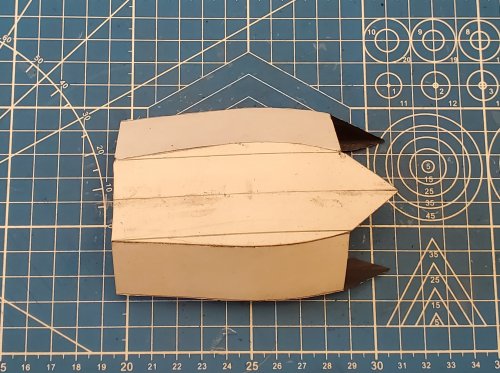 The lower shroud/cowling is dry fitted.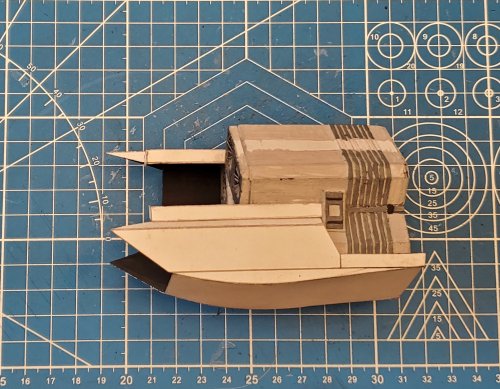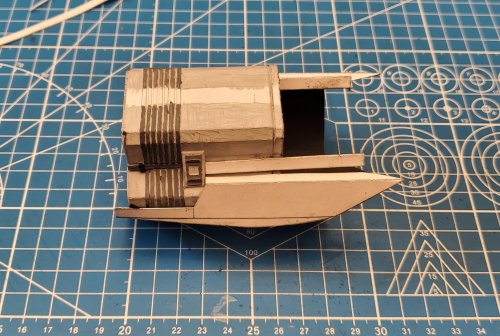 I attached the shrouds/cowling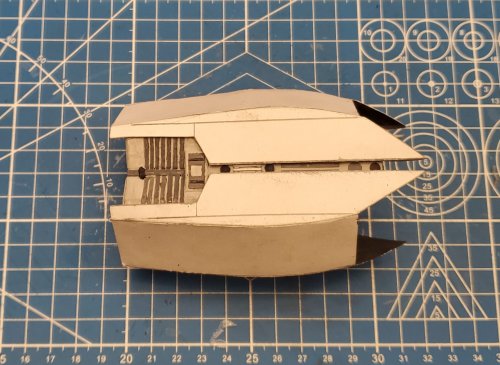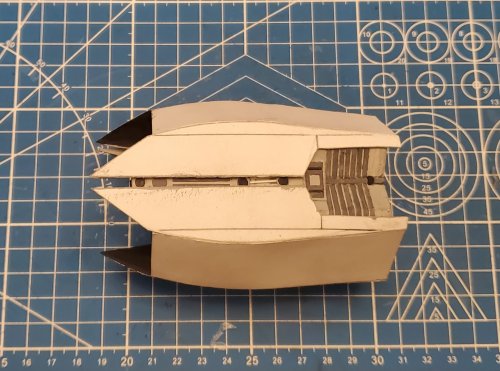 Here is a look at the front of the engine section.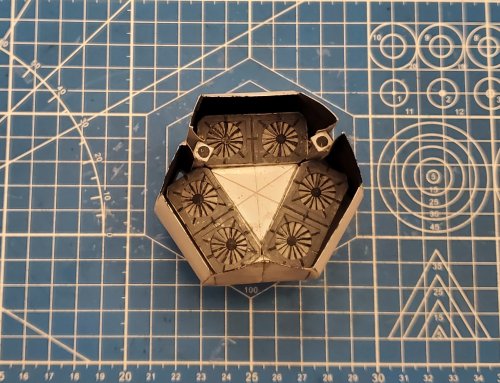 Here is a look at the rear of the engine section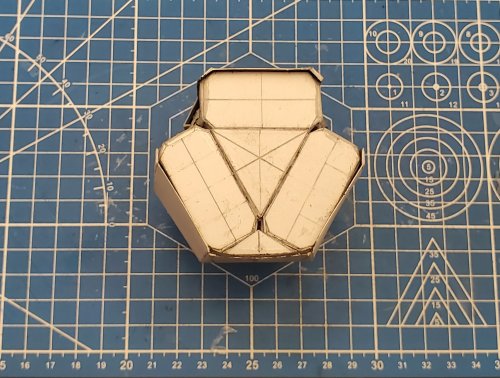 Please stay tuned to your local Colonial Broadcasting Network for further development as it happens.