Co-Administrator
Staff member
Administrator
Moderator
Aug 1, 2009
10,957
11,370
228
The drivetrains were completed: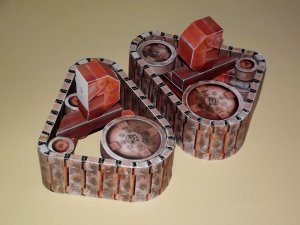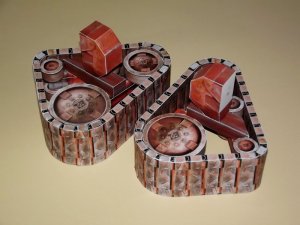 The glue must cure completely before the drivetrains are attached to the main body.
In the meantime I went to my local PC shop (the one I got my new printer from) and asked for some spare cable wire. Luckily the assistant had one available and gave it to me for free. His name was "Marcel", BTW. A proof that we Marcel(l)s stick together!
rinks: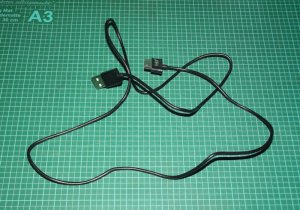 Two 10 cm long pieces were cut off.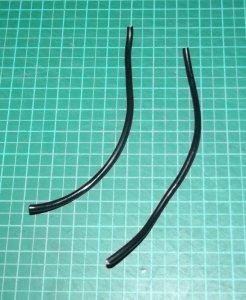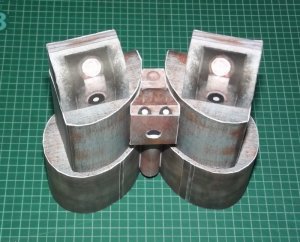 The back side of the head has several white marks which indicate the position of the wires. The original kit provides two flat U-shaped pieces of paper for this, however, real wire looks much more authentic.
The marks were cut and widened with a rod exactly like on the fingers.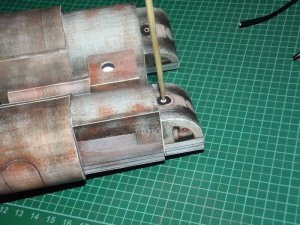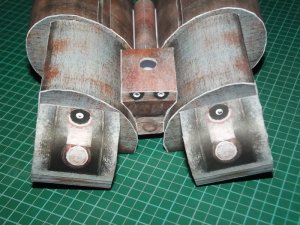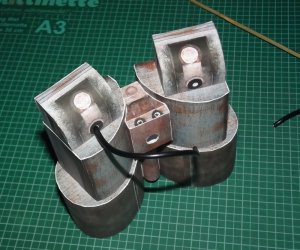 The cables are inserted.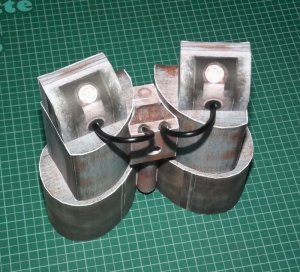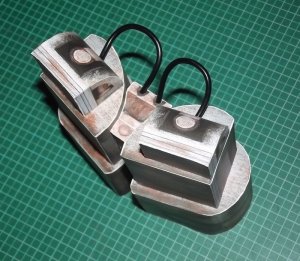 Glue was not required, everything fit like a glove.
Last edited: