Apr 15, 2004
784
1,735
83
59
OK now that drawing work is done, it's time to start build something.
The original model provided a pre-cut heavy cardboard for the structural pieces. I'm not sure about the thickness so I tried to figure it looking other pieces that are to be glued to lateral sides of the chassis. I laminated all "white" parts to 1 mm. cardboard.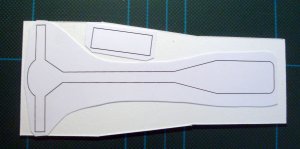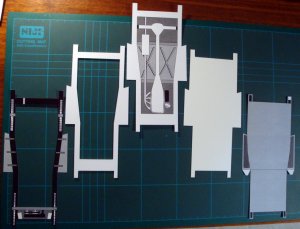 Here are all chassis parts that are to be assembled in a thick "sandwich"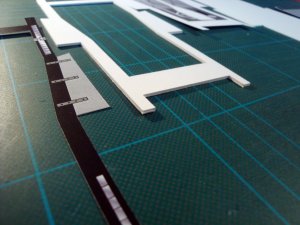 As the overall thickness seemed somewhat under the correct size I added an additional sheet to the part on the right.
Here is the completed chassis.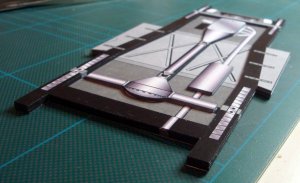 It seems a little "flat" but I added some more "3D feeling" with my textures (shaded fillings). Not as good as real 3D parts but not so bad after all.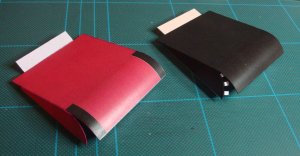 The part on the left was red in the original. As I want to make black fenders I think it's better to redraw it in black. I'm not sure about its visibility at the end.
I'll make some test fit as soon as I have the necessary components.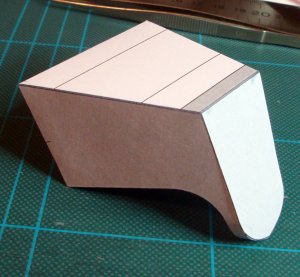 This is essentially a support for the hood parts and for the instrument panel inside. I don't think it will be seen in the finished model.
More to come soon