Dec 15, 2008
2,601
326
78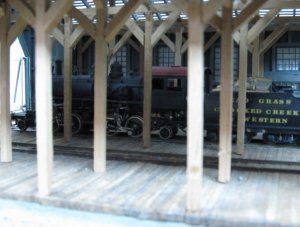 It looks like my last post didn't take, it will probably show up a day late, and give me an annoying duplicate,
I got the other two door openings closed in in the southern side of the engine house. four door openings to go.
I'm going to have to make a special tool for opening the doors when they are closed.
Bill Nelson
Last edited: