Jan 8, 2019
134
324
40
64
Hi, I am going to build, the Valkryie again, this time with a new set of plans, from 2010, and colored. I printed them out on 110lb cardstock, sprayed with matte clear spray, both sides, and then got them on the desk to work on them.
Begin with the cover and first page.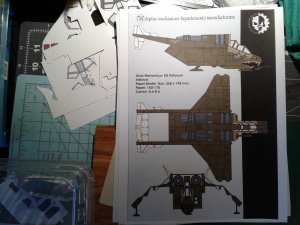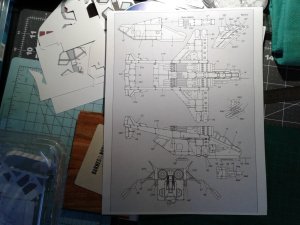 Now, a question for all of you that have built Elli Patorach models before, what is the symbol for laminating? See below picture. I see many * asterisks, is that it. I see that they seem to appear when there is an overlay. What guides you to laminate parts of the models you build?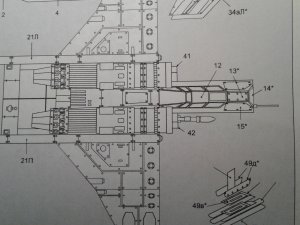 I also noticed that this model has the glass of the cockpit filled in with the blue window. So, I will not be building the cockpit interior, image on the right.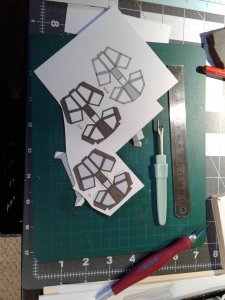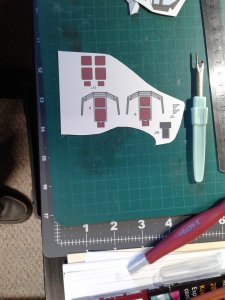 But, since I think the tub that the seats would be in is structural, I am going to build that and put my weights in there to balance the model.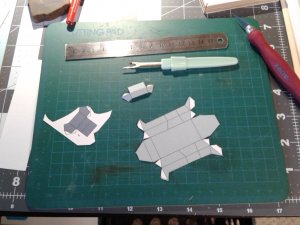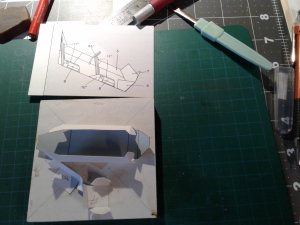 With a colored model the sides of the parts show up as white! Ooops, need to do something, on this dark part on the front, I ran a sharpie around the edge, now it will look better.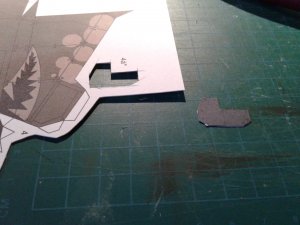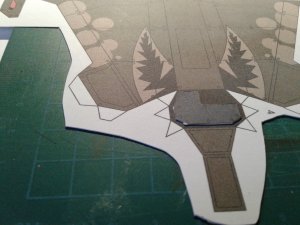 See image on right for the difference.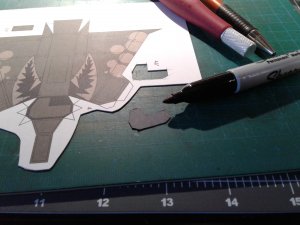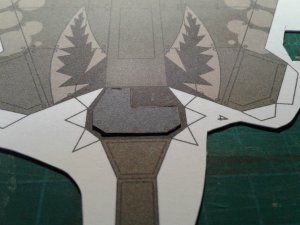 Have fun! I am.
Scott
Last edited: