Dec 15, 2008
2,677
451
78
After bolting the benchwork to the floor, the benchwork is still mostly level.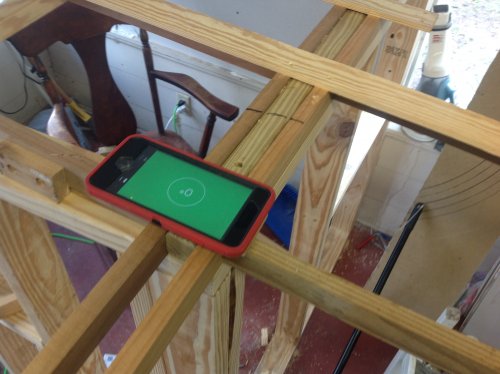 I hove the layout up there. I think I will make it removablre in case I want it to go under a Christmas tree, or go to a show.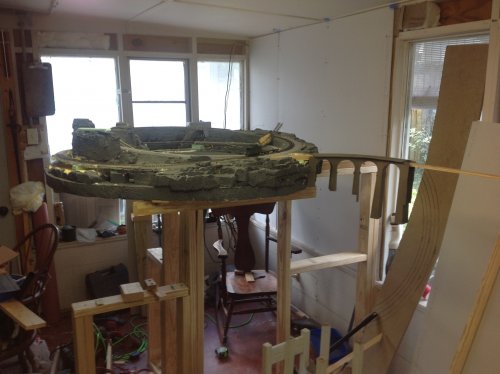 I'm doing a lot of cleaning and organing on the north end of the room, the south end is still pretty buried
I have insulation and sheet rocking to do there as well as massive cleaning and organizing . Have the pegboards redone on the east wall , and am going to change the orientation of my father in law's old large screen TV, and my son in law's old desk. This wall is the original garage's exterior wall. All the other exterior walls are hardi-board painted to match the bungalow.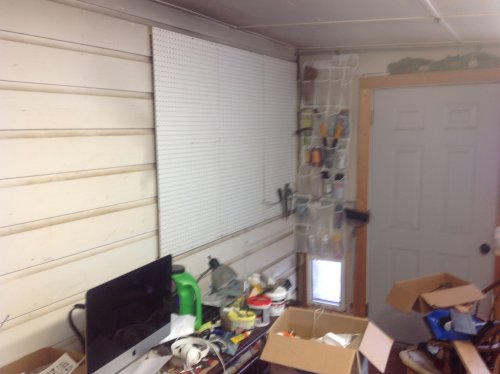 The viaduct us still close to level , and can be made so easily when the eastern side is supported.