Aug 23, 2007
2,042
507
113
Time to revive this old thread with some more updates. There is still so much to do and too many models but this one deserves a finish. I am still considering the diorama display for it, from a full hangar maintenance bay to a one or two wall display or no walls and a floor display. the tool boxes and fixtures are made and need tobe cut and build. Maybe a couple of more figures to add flavor to the setup. Enjoy and hope to be back with this thread soon. The number sequence is off due to inactivity and I forgot where I left off.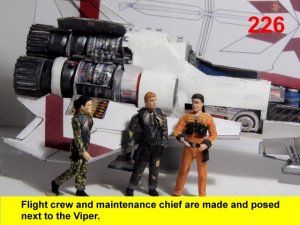 I tried to simulate chief Tyrol on this figure and there are two versions of the flight suits, but that is due to the ink print out which gave two color variations.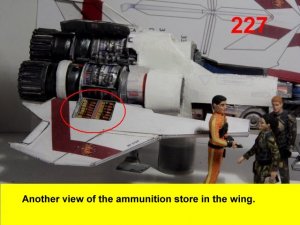 The wing has an access panel cut out. The series and models of the Viper have no possible process of loading ammunition to the wing stores.