Sep 29, 2018
466
1,242
75
40
Started a new project during that Tapatalk mess that I didn't post here yet. I created this specifically to introduce papercraft modeling to another game enthusiast site called YakTribe (where you can find the PDFs for the GW Specialist line of games like Necromunda, Mordheim, and Gorkamorka....). I dropped a lot of Zealot user names for where I learned methods, so hopefully we'll see some YakTribesmen come over to Zealot.
I was drawn to this project after reading an old copy of the Warhammer 40,000 Compendium from back in the Rogue Trader era. Landraiders were the first models Games Workshop created align with the Rhino and Pedator Tank (both of which are essentially the same vehicle, one with a turret). Forge World updated the design slightly, but kept most of the features, and the Proteus II is much more true ot the RT era vehcile than the current plastic kits of the Landraiders (which are a newer design that only has been around since late 3rd Edition/Early 4th). The design clearly shows the WWI inspiration for Imperial vehicles. Eli Patoroch recently released this kit as a PDF.
This first section is the main hull construction. Photos in the thumbnails will begin with where I stopped my session and end where I started... So, feel free to start at the bottom and reverse view.
For anyone interested, here is where I first posted these photos:
https://yaktribe.games/community/threads/sudsy-builds-with-paper.9079/
Yaktribe is a fantastic site for finding free rules, especially the vehicle heavy Gorkamorka rules. In fact, that is what drew me into papercrafting armor; trying to find a cheap way to get a group of truks, buggies, and bikes for my orks and Dustrats...
Here, I won't jabber about the 'basics' as most folks here know the basics. In fact, if you all see an error in my descriptions of your techniques, feel free to chime in with PM's or messages here so I can correct the Yaktribe posts with the best information possible. I'm a zealous missionary of papercraft these days!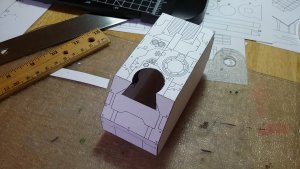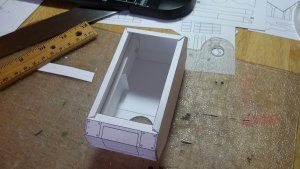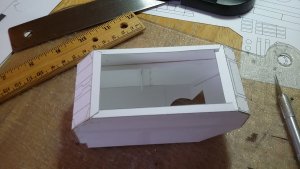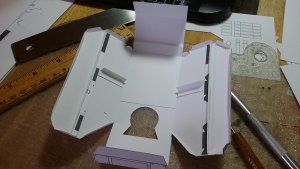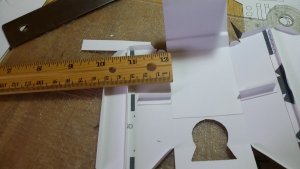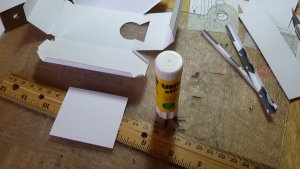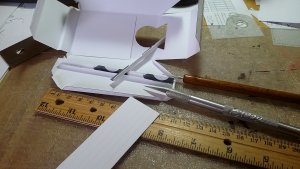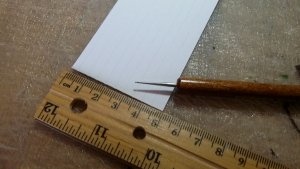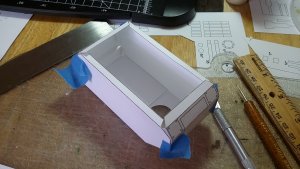 One thing I learned on this one is using 'angles' inspired by 90 deg. extruded angles to keep a sheet from warping in the middle... Score one for sheet metal box design!