Sep 29, 2018
520
1,437
75
41
Took a little vacation time this October...errr...Orktober to visit dr_tetrode. Of course, if I'm going to do so, I'd better bring out my papercraft supplies, and a special model that is Ork related. Since I'm waiting on parts from Mad Robot models for my Sentinel driver, this was perfect timing. I went through the Google Drive archives and my hard drive and found a Gunwagen that fits my purpose (Gorkamorka gaming in the future).
We setup in the garage and proceeded to build a bit. I was working on the Gunwagen, and dr_tetrode finally got to assembling some Space Wolves Space Marines following a guide proved by Zergei619.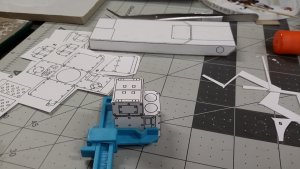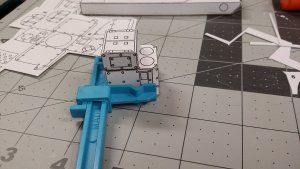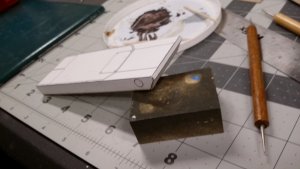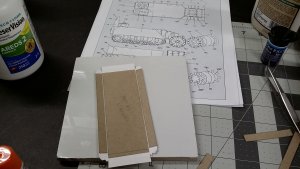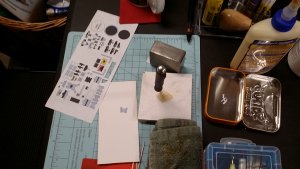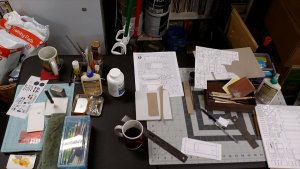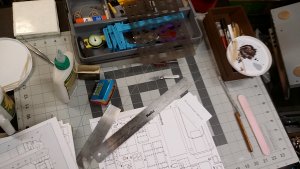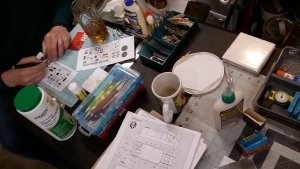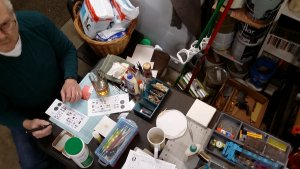 Much tea and coffee were consumed, and plenty of papercraft began. I'm pretty thankful that when I started this hobby, most of my work involved me running up from my computer room to a dining room table to have room to work with papercraft in my small old house... I have a new house and bigger hobby area, but I left all my papercraft tool boxes and project boxes in tact for just papercraft. This made loading up all of that a snap to make that journey and have fun building in someone elses hobby space. I only needed to borrow a bit of dr_tetrode's glue!
So, while I'll be finishing this project alone at my home now that I am back, I certainly enjoyed the opportunity to spend some time building with another dedicated papercrafter (for as little as we did given the other family activities going on, like meals and trips to the local parks with kids).