I will put my minimodels in this thread (scale about 1: 100)
This toy car is the first in a series Dakar miniboxes. FDS released a series of these legendary cars as an Advent calendar before Christmas, so maybe I'll build a few more ...
PEUGEOT 205 TURBO 16 DAKAR
Scale : 1:100
Author : FDS model
Source :
www.minimodel.sk
(FE4070-free model)
A few words about the original:
This is Ari Vatanen's car for the Paris-Dakar race in 1987. The car he used was a modified version of the Group B - 205 Peugeot 205 T16 monster. The legendary Paris-Dakar won with this car.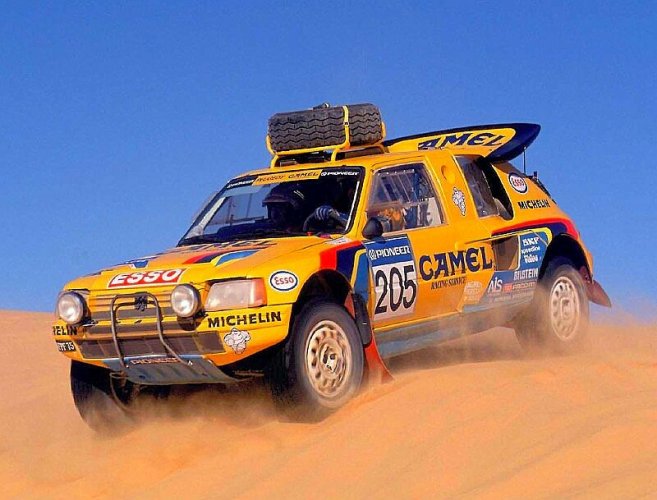 My edits:
I adjusted the mounting of the wheel on the roof and a few more details, I dusted the car a little and made a simple pad.
A few photos: