Co-Administrator
Administrator
Moderator
Aug 1, 2009
8,134
6,396
183
Steady there she goes!
The simplified base of the undercarriage consists of one top layer, one bottom layer and a strip of paper. The cutouts were omitted and the areas painted black. The top layer was laminated to corrugated card of the desired thickness. Then the bottom layer is laminated to the back side. The rim was covered with the paper strip. Clean and fast result!
However, I had some trouble with my SD card. It lost the build pics. Fortunately I was able to recover them but a few lost their colour information, so some of the pics are presented in black and white. It was too late to take new pics because the undercarriage had already been assembled, but I think they show clearly what has been done.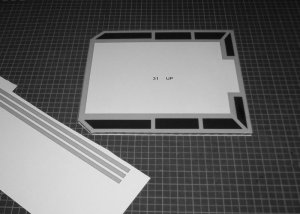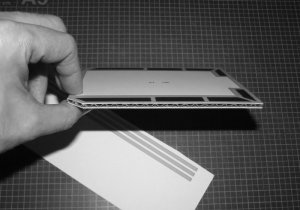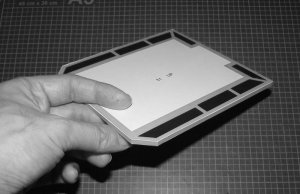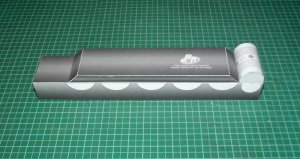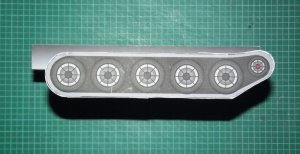 Careful observers will notice a colour change on the drive wheel: The center is now red like it was on the Snowram. I'm not sure if it was painted differently in the show or if it simply was not visible but a new behind the scenes picture taken in daylight shows a red axis: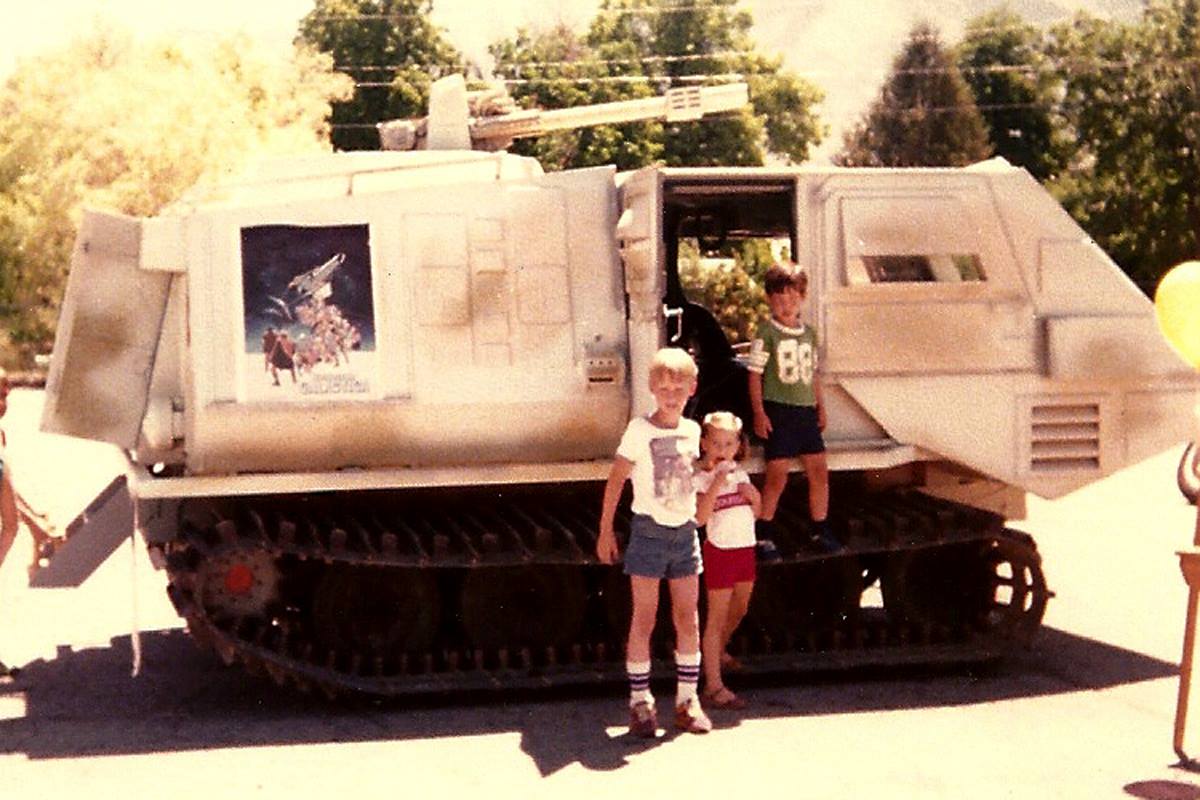 I'll update the drive wheel graphics accordingly and will release it with the new revised turret mount (so all previously released versions will be updated soon).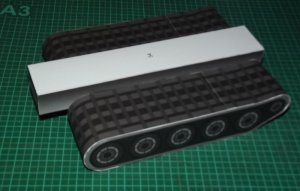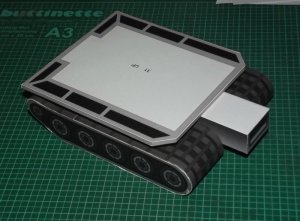 On to the driver's cabin and the new parts! CU!
Last edited: