Sep 29, 2018
520
1,437
75
41
So, for the last couple of months, I've been working slowly on a Rogue Trader era Space Marine Rhino (so, design is crica 1987-ish) using a Patoroch template for a Rhino Mark I.
Given how stretched the build process is for this one at this point, this will mostly be a 'photo dump' type build!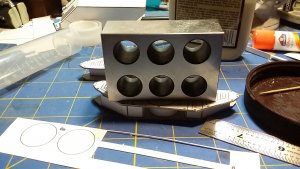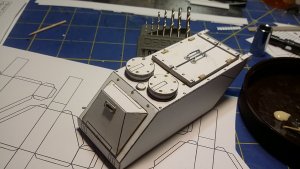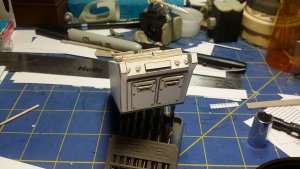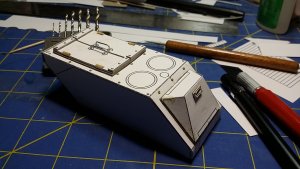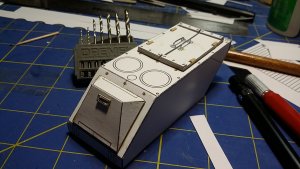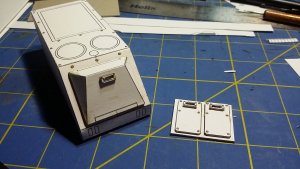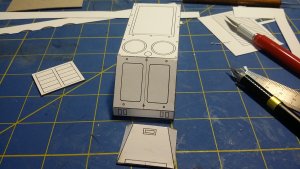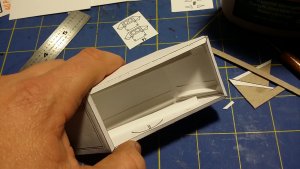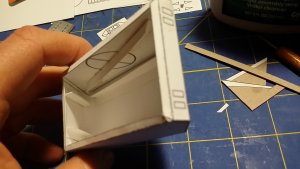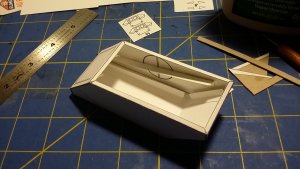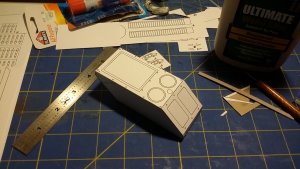 Having found a PDF file of the Compendium from the 80's, I read a few articles from old White Dwarf magazines about how the Rhino kits of that era were designed and took some liberties with which details to include for the front, and rear ramp doors (they were intended to be interchangable). This build, it will be enclosed. Someday, I do intend to build one opened up more... When I get some miniatures to crew it!
I am happy to finally use my 123 blocks (they are A2 tool steel blocks I made when I atteneded my trade school in community college; they measure 1.0000" x 2.0000" by 3.0000" on each side; yes, four decimal places as they were machined then ground to those dimensions....). They help me obtain a solid 90 degree angle on some bends, as well as being very nice weights to keep things flat.