Thanks for the reply,
Yeah I know someone building a Land Raider is about as exciting as watching ice melt but I'll try to make it interesting.
After spray painting the interior gray I proceeded to apply a coat of black primer to the exterior of the hull.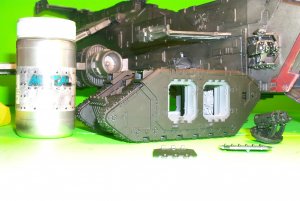 I left as many parts as I could removable; I had no idea Land Raiders were so complex. Seems like they're built like a house of cards and the front loading door is a masterpiece of engineering, kudos to that. I'll have to keep that trick in mind for a future scratch project.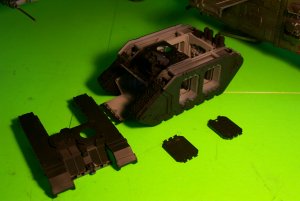 After the paint dried I began applying the Grey Knights Aluminum Metallic powder.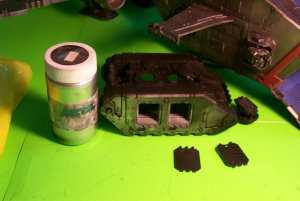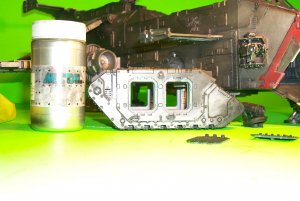 So you're telling me Blackadder, that after all that we're gray again.....