Rough Shaping:
Final rough shaping involves truing up the block to 90° then cutting a 45° bevel each side and finally two 22.5° bevels each side on top and sides.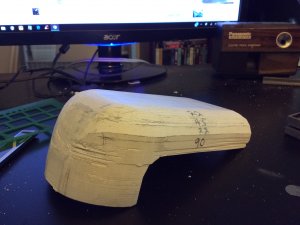 Next (and this is the tricky part because it takes a bit of an eye for roundness) sanding off the excess in a controlled arc movement on the sanding belt.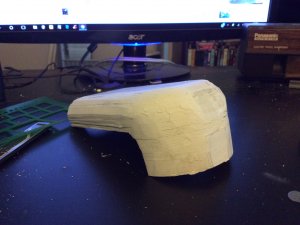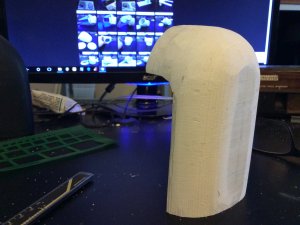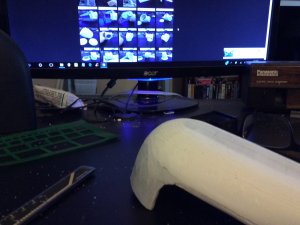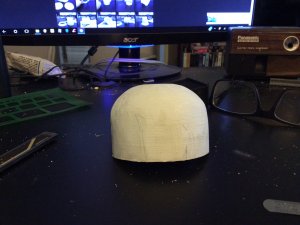 so the helmet has a slightly flattened ovoid shape in cross section.