Jun 2, 2015
1,174
1,075
95
Hey everyone! I haven't posted for a while due to a combination of work, life, and other stuff (ok helping to test out the game Subnautica). Anyway I've dusted off the 'ole knife and have started on another project related to Babylon 5. Also, during the course of doing this model I'm going back and rewatching the entire series for model ideas and spotting new races. Some I'm seeing there that haven't been talked about anywhere. Also, discovering more about some of the more obscure alien races such as the Abbai. More later on them as well as other races some other time.
Here are some shots of the latest project the Centauri Sentri Fighter.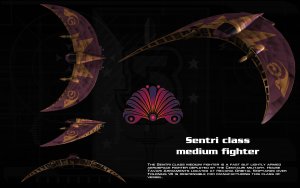 The start of the stand.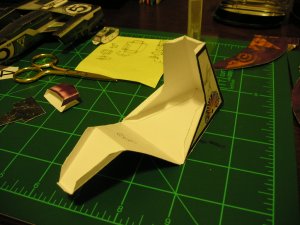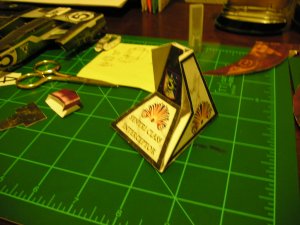 Partially assembled. Note the purple piece on the side. It's supposed to go below the top piece as seen below.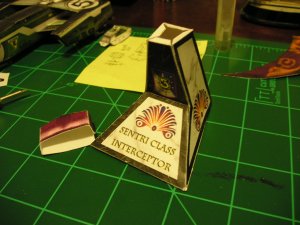 The purple piece just could not be made to fit under there.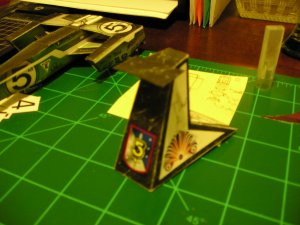 The bottom section has been colored in black to make it blend in more with the rest of the base since the purple piece could not fit there.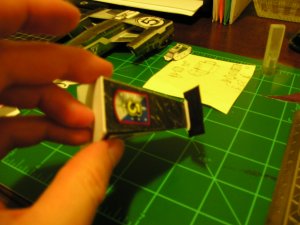 A view of the bottom assembly with raised sides. Note how the wings of the model naturally curves downwards. Everything starting out was flat. Neat eh?
Front view.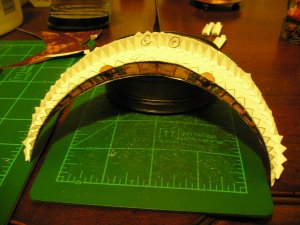 Side view.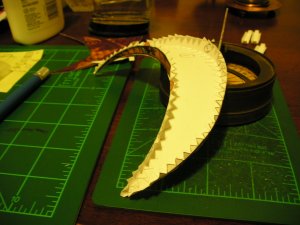 That's it for now.
Sky Seeker
Last edited: