I am planning on using one of the
@ARMORMAN
's provided models to build a carrier for the WWII German 20mm anti-aircraft gun.
This is the model:
And I hope to come up with something on this order by mounting the Tamiya gun kit and Tamiya gun crew kit on the back of the truck. Hopefully it will work. I like the drop sides on the bed, making a large work area for the crew.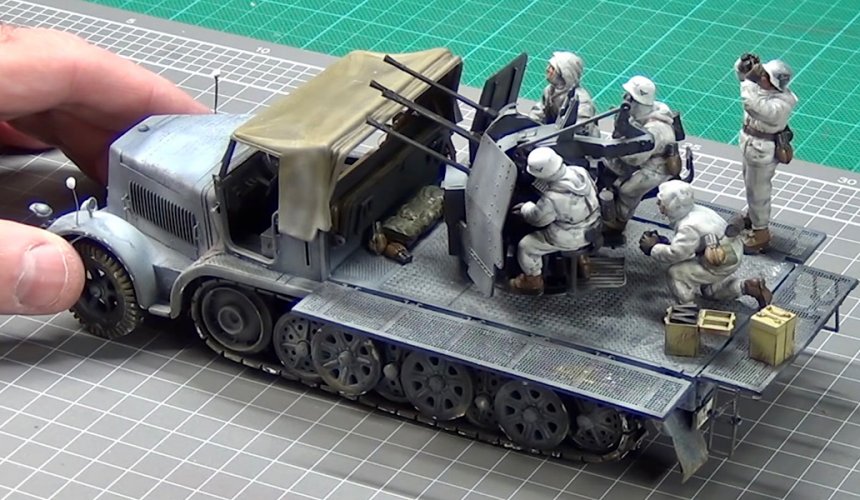 Thanks again to
@ARMORMAN
for posting the model.