I had an idea for a model of sorts. Mostly out of necessity.
My idea is a Glass Box (sorta).
The idea is simple but I have already tried to build the basic model in Photoshop but it didnt work out as expected and I just do not have the experience or software needed.
Here is the premisses.
The idea is to have a customizable box frame that is about a quarter inch square but depending how you cut it can be 5 inches or 20 inches.
The glass part is not exactly glass but something transparent like saran wrap. or the same material that is used to window tinting. This is cut to the size of the box and then glued to each side of the box.
Then a half inch strip of paper that is then printed with some sort of design is folded in half to the longest length and place on the section of the box to hide the glue part of the clear plastic on the box frame in each section.
I know this can be done with wood but the who purpose of this is to hose a paper model in a paper box.
It's an idea. I let others run with it.
Thanks
Jason
If you have any questions on this idea, Please post them here. I will be activating the Email notifications.
Oh, Here is the image of the idea i have.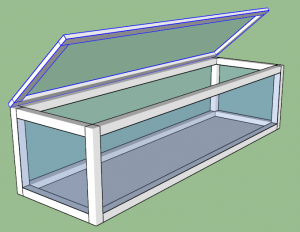 Last edited: