Sep 29, 2018
361
903
75
39
Sure, I've got a thread in resin right now about this...
...but I think I need to start in Mixed Medium as well.
I just got some great pewter parts that I will mix with resin parts on miniatures. These will fit with my card stock vehicles on the table some day!
For starters, lets hear it for Pig Iron Productions and their ode to the Mandolorians and Ryan Flowers Galactic Tactical armor!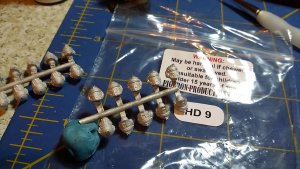 I have heads of metal, and bodies will likely be of resin when they come in! Super Commandos? Bounty Hunters? Who knows. I will keep everybody posted as things get built. Tabletop disintegrations likely to follow!
Last edited: