MINI TUTORIAL FOR GETTING INTO RC DRIFT
Ok so if you want to get into RC drift...
First and foremost, only one common type of RC drive train that has been proven to drift well is, "4WD"
You will want to find any four-wheel-drive machine that you like first. Many ask, which chassis is best? Well there are a lot out there, and for beginners there really is no direct answer. I have only drifted tamiya machines and nothing else so I can't really say much. But you will want to consider weight, parts included, drive shaft or belt driven? Tub chassis or pan chassis? All these are factors on how the car will handle. When you start out I say you get any car you like, then you can upgrade to a better handling car in your preference. I drive a Tamiya tl-01 and I wouldn't drift anything else, so it's all preference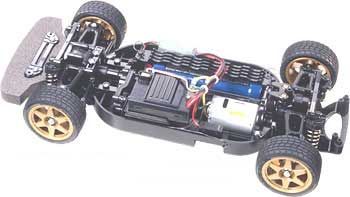 pictured here is a tamiya tt-01 (very common drift chassis)
many ask what do I need to drift it?
For people starting out, I suggest getting ABS piping. These are used all around the world in the rc drift scene, and many things can be done to the piping to make it appear more realistic; for example routing the edges to make it look like a real tire. You can find this piping at home depot and it comes in 6 foot long segments (I suggest you saw it into pieces) I also suggest bringing a spare wheel you will be using, so you can test fit the snugness.
You can cut this pipe into tire sized segments but using a pipe cutter or carefully sawing the pipe with perfection =_=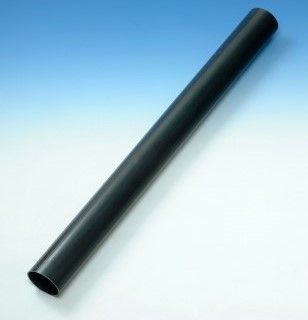 Why I say Abs tires first? Is because this is basically the first stage of RC drifting lol, then after you will see what you will need to do to the car to make it drift better under your "OWN" preference. Why buy abs instead of drift tires? Is because if you realize that RC drifting is not something you're interested in, you would have spent 20 dollars on hpi/Tamiya/yokomo drift tires but only spent 11 on 6 foot of pipe. You may use drift tires if you want to go high speed drifting or indoor drift, but, at the hobby home bash nights your car will be too gripish for the track ( except the use of yokomo drift tire with drift ring).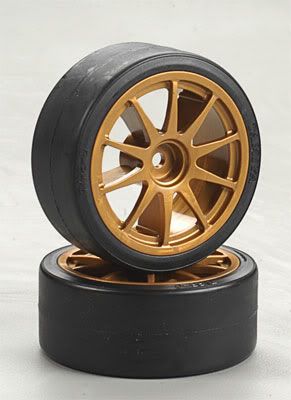 tamiya drift tire and wheel
yokomo drift ring and tire
When you further Tune your vehicle....
If you realize the motor you are using is not good for this, I suggest using 19 turn and up when drifting. You want "Torque" when you drift not speed. Brushless motors Are also used for drifting Brushless motors have the best of both worlds.... massive speed, massive torque, and buying this system makes wallets empty lol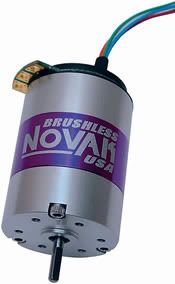 brushless motor by novak
19t motor ( i personally use this in my drifter)
When you drift sometimes you may notice that you spin out like crazy or have too much over steer. This can be fixed by locking the rear differential and you can optionally lock the front making spinouts even more avoidable but locking the front in my opinion restricts the freedom of control when drifting. You can lock the diff by using a lot of things like paper to silly putty (anything that will stop the gears inside). For ball diffs you should tighten the diff. You can also buy one way diffs for some cars like the tb series by tamiya.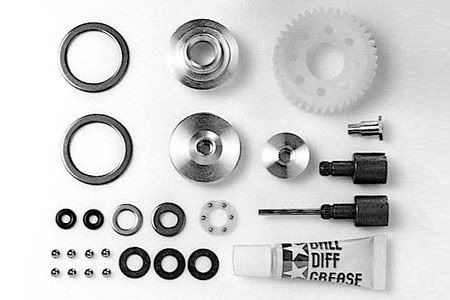 Another option is using a ball diff for customization in turning rate
You make also want to tune your suspension, I say this last because it is usually an issue as you get more experienced and want more out of your drift. Unless your rc car has savage long travel shocks, you shouldn't worry about suspension, just drift, have fun, get good at it and get better later by tuning suspension. You can also buy stabilizer sets for some cars and reduce body roll. On my drift car, tl-01 I have stock springs on oil shocks and a locked rear diff. that's about it for my preferance.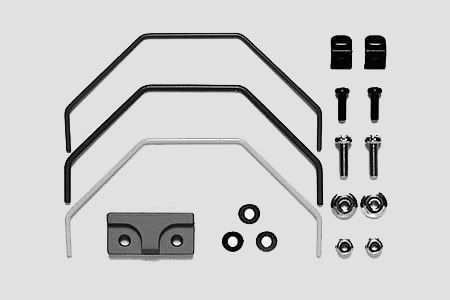 stabilizer set for tamiya cars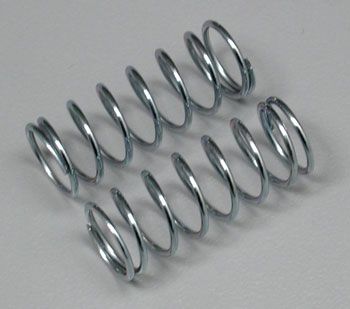 many different type of springs are availible for customization
There are endless things you can do to increase the performance of your drifter, like servos for steering torque and speed, and standard hopups to reduce weight and increase car performance overall
Like for looks there are just too many things you can do, like you may want to ride on custom kawada deep dish meshies, or have a tricked out LED setup on your car .
For the bodies to be used
you can use any body you wish; like who cares if it's a front wheel drive or four banger lol. But for drifter looks you may want to dress it up with DIY things and dress up parts by yokomo. You can add more detail to your body by adding a wing, side mirrors, exhaust, light buckets, windshield wipers, you can even go as far as adding your own homemade intercooler and caliper and rotor for brakes! (There are tuts for that online too !!!LOL)
if you have any questions for RC drift or anything drift related PM ME