Post 1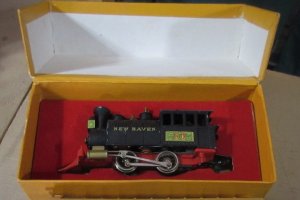 Collectable, Rare Old! As a guy going on 71 (now 70) that had his first train set about 1957. I have trouble with these three words in HO gauge. Ok! At 71 I'll give you OLD. With the other two, I have issues. I have some older stuff. Acquired thru the years. Things that were new when I was little. Some of them have weathered time better than others. These few may be referred to by these two words. Most can't. I don't understand why Revell Ho who's SW7 did not have the best of drive mechanisms but did have excellent product information on it ( the name and dating on the bottom of the drive trucks ), Doesn't sell for more. The date 1957 on anything else would affect its value. On a Revell SW7, it is still an out of scale bad running locomotive that only has value in good condition in its box. Then people can collect it and put it on a shelf, never to run again or at all.
HO now with all these new highly detailed, expensive models has changed HO, for now. For me finding an old Silvine 0-4-0t complete with nothing broken is good enough. Refinishing is a labor of love. I'd never redo it in an original paint scheme. Especially since I am not a B&O model. Now CNJ or Reading has a place in my heart.
Old Names like Gilbert, John English, Bowser, Mantua, Silvine, TrainMiniture, Penn-Line, Hobbyline, Roundhouse, Varney, Lindsy, Ken Kidder, American Train & Track, TYCO, Revell, Marx, Aristo-Craft, All have place's on my layout.

Edit; 12-22-2019 I added a photo of a Silvine 0-4-0t saddletank locomotive New haven #60 sold back in the early 1960's.
I finally changed the text to match the photo. You see New haven #60 here in its original box which is the same box type, size and color used by Silvine for their B&O #25 0-4-0 saddle tank locomotive less silvine lettering and decoration. #60 sill seems to be the old one made or left. the same goes for saddle tanker B&O #62. Two one of a kind locomotives.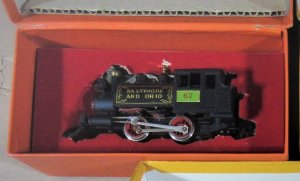 Last edited: