Prognoz 1 and Venera 1
(spacecraft - Soviet Union)
Author: Ladislav Badalec a ing.Ladislav Jakubčo (Baj)
Scale: 1:28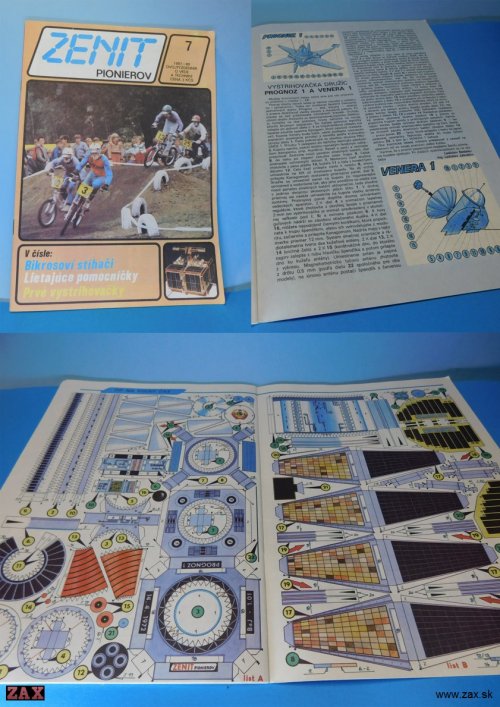 Hi, I will be putting models of space technology into this topic. First I will add the Prognoz 1 and Venera 1 probes (the models are glued during the celebrations of 75 years of Mr. Badalec - one of the authors of the probe models) These models are interesting for several reasons:
-these are the first two models that came out under the Baj brand
-these are the first paper models published in Zenit magazine
-abouts of these models are also interesting:
The Prognoz program was a series of 12 probes, designed mainly for solar research (1972-1996), while Czechoslovakia also cooperated on Prognoz 7-10.
-Probe Venera 1 is an even more interesting piece. This probe was the first planetary probe ever sent into space. It happened on February 12, 1961. It was sent towards Venus.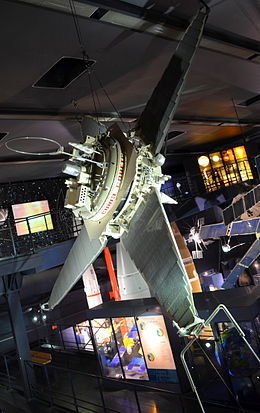 I'll glue the Prognoz probe first. I have the model cut and retouched, so I can start gluing. used non-paper parts:
-kupola (trimmed pinpong ball)
-antennas (wire)
-nitrogen tanks (bearing balls injected black)... I have the model cut and retouched, so I can slowly start gluing ...