Co-Administrator
Staff member
Administrator
Moderator
Aug 1, 2009
10,766
11,075
228
Howdee, fans!
A colleague of mine invited me to her birthday party. Time was short but I did not want to show up empty-handed. So I had to come up with a suitable and effective present. Since my friend is a very creative person and loves handcrafted gifts I decided to make something special: A magic photo cube. This is a combination of cubes which are attached to each other in a special way so that they can be rotated and turned around, similar to a Rubrik's cube. The real effect is created when a series of photos are laminated to each side of the cubes. With every turn a new image is shown. This can be repeated endlessly and you can tell a story with it. This tutorial shows you how to do it:
I started with the cubes. Eight of them have to be made. I chose a size of 4x4x4cm.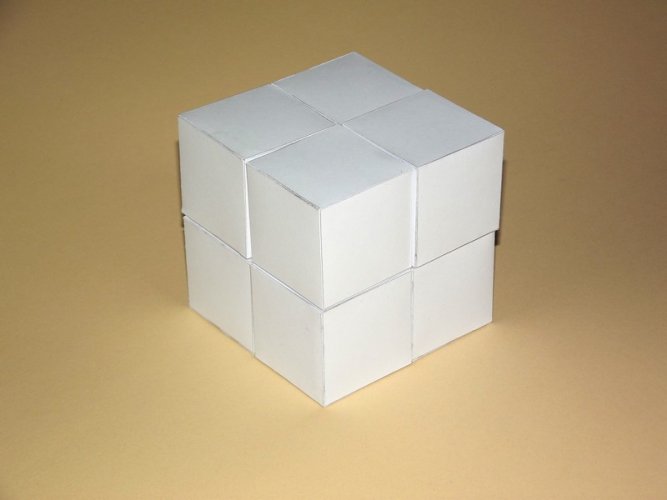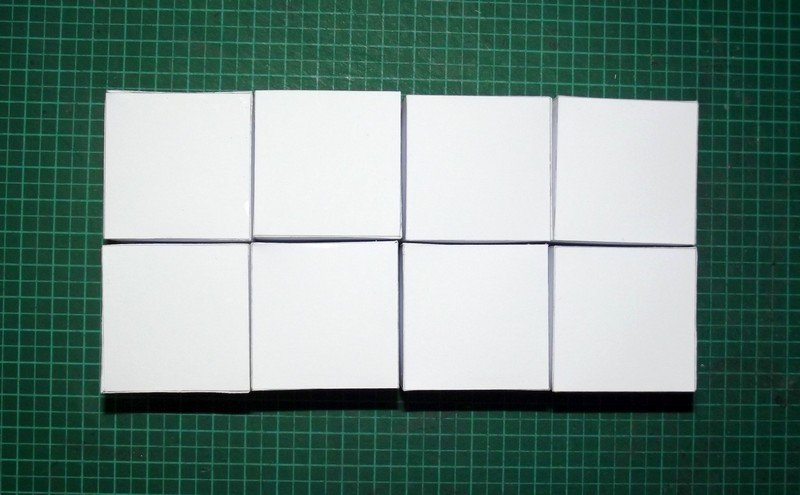 The cubes were taped together as shown in the vid.
Since I did not have many pictures of my colleague I decided to use birthday wishes and greetings from various sources. Some of them were personalized to give them a personal touch.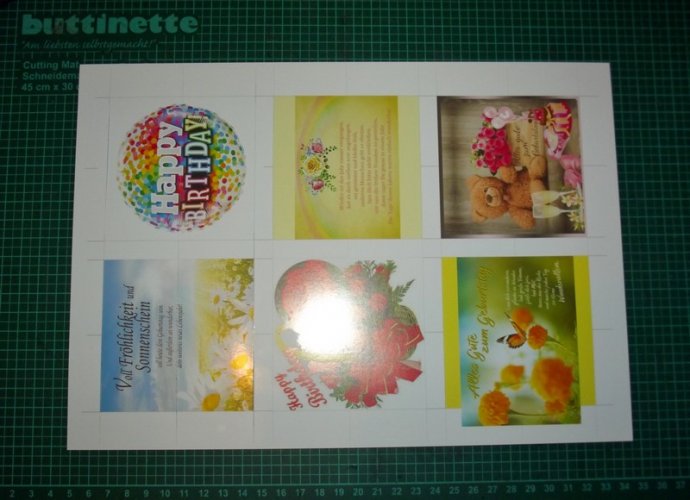 The images were scaled to fit the 8x8cm big sides of the assembled cube. In CorelDRAW I created several lines which I placed behind the images. Those lines served as cutting lines.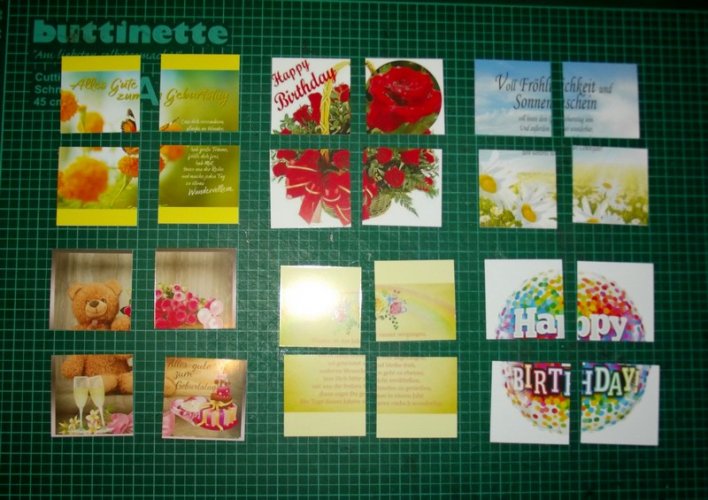 Here you see all the parts cut to pieces. These were then attached to the cube with double-sided tape.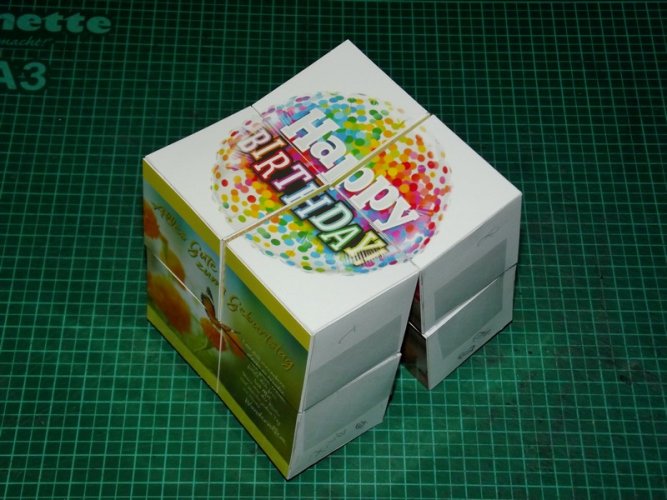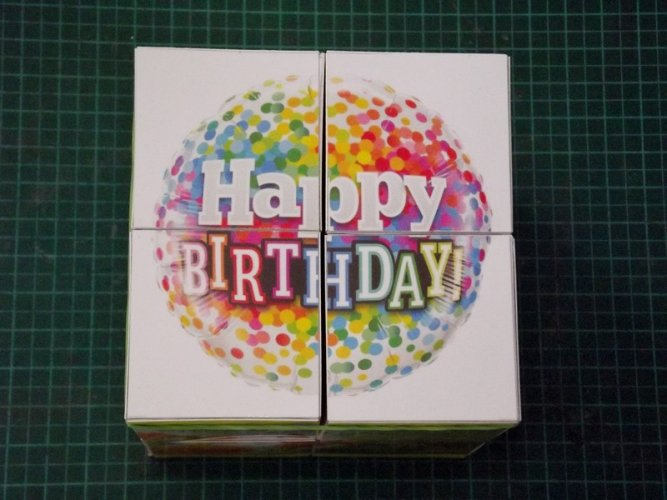 A small rubber band kept the front end together since it wanted to splay a bit.
A check of the rotation: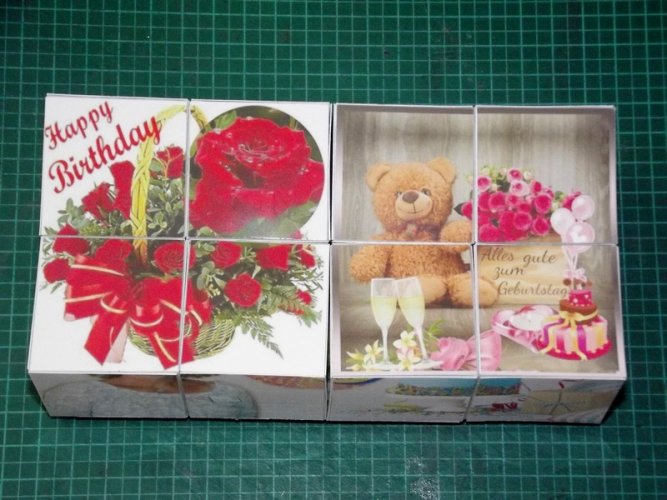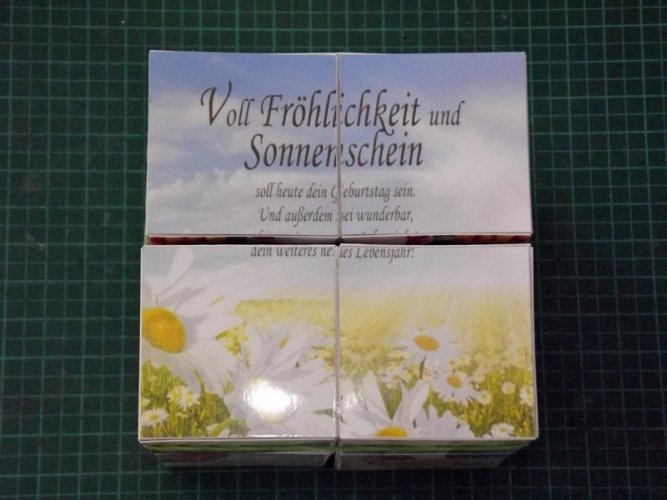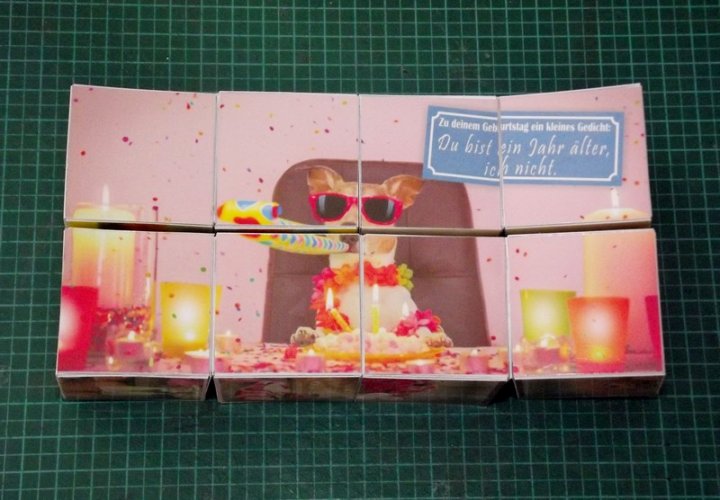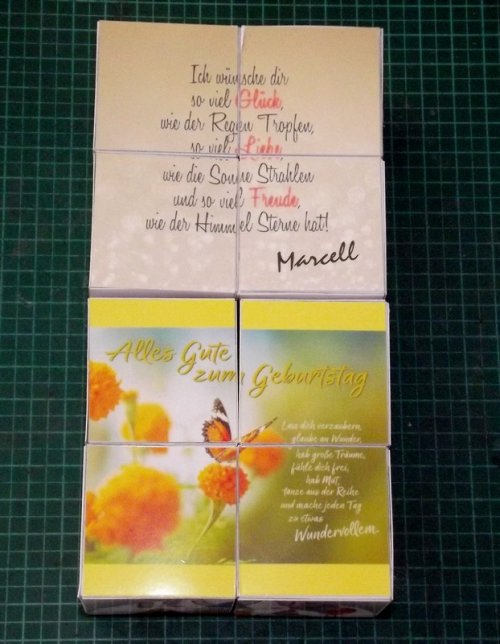 Everything worked like a charm.
When the cube was finished I had the idea to add a small in-joke - just for laughs. Since my friend and I work at an old people's home I used a spoof picture mocking the logo of a well-known discount supermarket chain to conceal the top of the cube.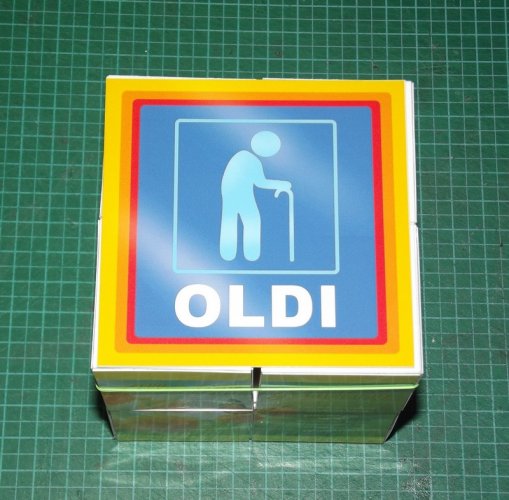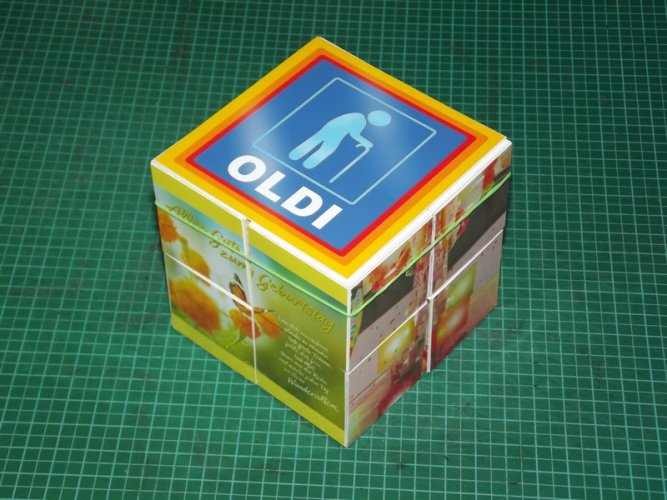 Finally everything was wrapped up nicely.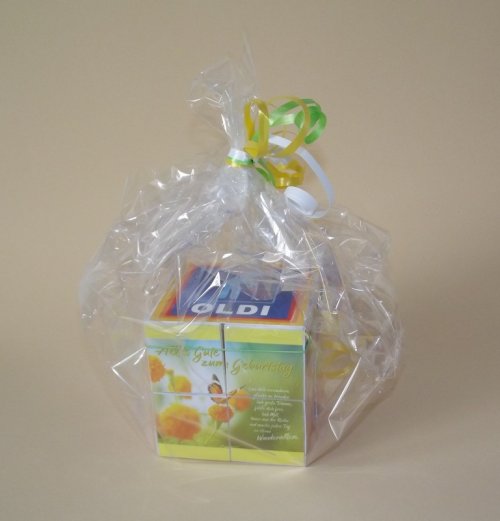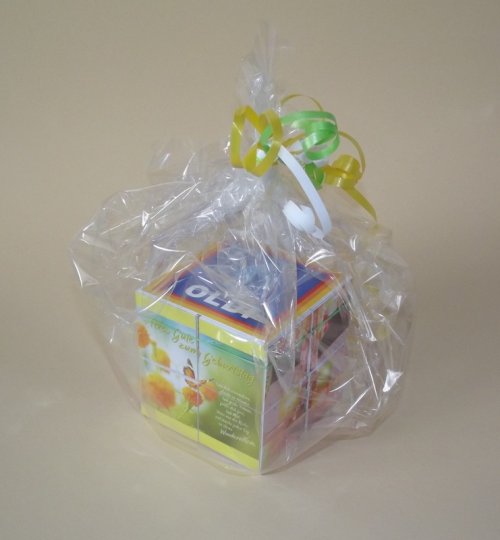 When I gave it to my friend I had no idea that the cube would become such a hit at the party. Everyone was talking about it, even several days later. Many thought the cube was a commercial product and wanted to know where they could get one. They could not believe that I made it myself.
Thanks for watching!