Mediocre Modeler in many forms
Jul 12, 2012
1,736
1,370
113
My next project, as chosen by the wife, The Hydra miniature. Roughly 28 mm scale, comes with open mouthed, closed mouth, and multiple heads. The heads are designed to be interchangeable. Most of my work will be creating a realistic base, and painting.
I'm only posting the thumbnail because this is an un modified pic.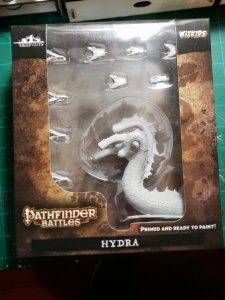 next will be the unboxing.