Co-Administrator
Staff member
Administrator
Moderator
Aug 1, 2009
10,768
11,079
228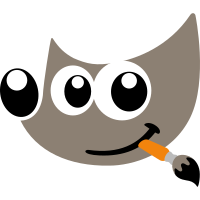 Hello fellow paper warriors,
it's my pleasure to introduce a new section to you. It is entirely devoted to The GNU Image Manipulation Program or GIMP, if you prefer. It is a free bitmap editor which you can get from
https://www.gimp.org/
.
Gimp is a very powerful graphic program. I've been working with it regularly for several years now and I have achieved stunning results. Gimp opens and saves many types of bitmap graphics and even *.pdfs. There are lots of tutorials and scripts designed to customize, enhance and pimp your Gimp
. You can create a whole star field with just a few mouse clicks, for example.
Despite its powers it has some drawbacks like lacking CMYK support which prevents it from being used in commercial pipelines. In addition, it is sometimes difficult to achieve certain results.
So if you have a question or a specific problem please don't hesitate to ask and join this discussion. I'm glad to answer all your questions and show you how to work with The Gimp.