Here's the method I use to get an almost seamless hulls on my Galactica build.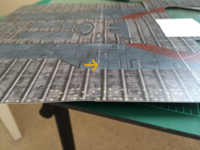 When glueing the parts for the hulls together I put parts face down and use a straight edge (ruler, coffee stir stick, etc.) to push the back side of the glueee part flush with the gluer part.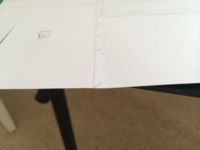 The card stock is soft from absorbing water in the glue so embossing the parts is easy.