Co-Administrator
Staff member
Administrator
Moderator
Aug 1, 2009
8,547
6,873
183
OK folks, this is the first episode of Galactica 6551, a fan fiction by RF.
To know more about this project please read this thread:
Hello dear fellow warriors, I'd like to introduce you to a fan project I started almost 20 years ago: A virtual season 2 of the classic "Battlestar Galactica" TV show. As you might already know, I have been a huge BSG and Buck Rogers fan since the early 1980 when both shows premiered on Dutch...

www.zealot.com

Episode 1. The Present of the Gods




Synopsis

During a heavy Cylon attack Apollo gets blind and the Galactica loses nearly all of her ammuniton depots. Searching for suitable raw materials to restore the firepower Commander Adama and his away team walk into a trap set up by Kommandant Leiter from the Terran Eastern Alliance. He seizes control of Galactica and forces the crew to conquer the base the Cylons used to attack from. Adama has no chance but to comply but soon finds out that Leiter has a hidden agenda.

Behind the scenes

This is the "pilot episode" I wrote for "Galactica 6551" which sets up the stage and general conditions determining the course of the virtual second season of "Battlestar Galactica". The events take place after the episode "The Hand of God". Apollo coping with a severe injury and the fleet suffering from a shortage of ammunition are two of the main themes and a first try to depict the wagon trek in space in a more realistic fashion. Lloyd Bochner returns as Kommandant Leiter. I was deeply impressed by his portrayal of the character in the episodes "Greetings From Earth" and "Baltar's Escape" and thought he was fairly under-used as a villain. He deserved more screen time and the audience desperately needed to know more of the political circumstances and motifs. To do so I changed the tone of the Eastern Alliance a bit and turned them from the established allegory of the Warsaw pact to - yep, sorta space Nazis. We will meet the Alliance again in later episodes.

This was the first episode I tackled in comic strip form. I had to come up with many little things, the general layout and the way to present the story graphically. After a few pages I stopped working to tackle other episodes and then returned to it, which explains the improved artwork in the latter panels. Page 8 needs to be inked and will be displayed later (it deals with a hull breach and depicts people saving invaluable components; when the hull breaches a man is pulled through the hole into deep space).

So far I have translated the comic pages, the rest of the story will follow once it is ready. Till then, have fun and enjoy!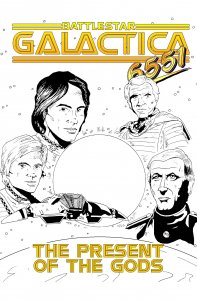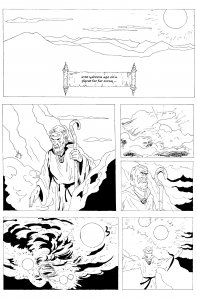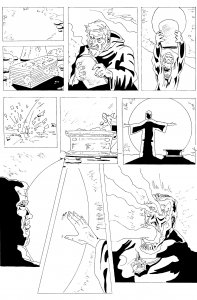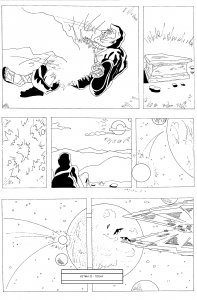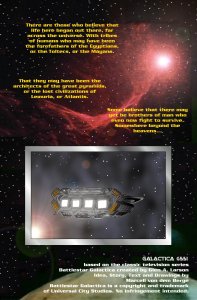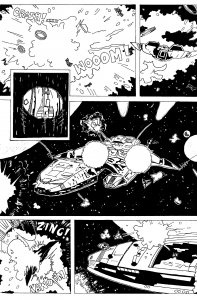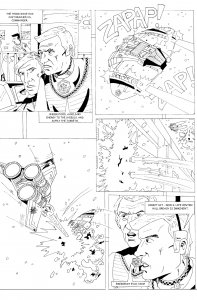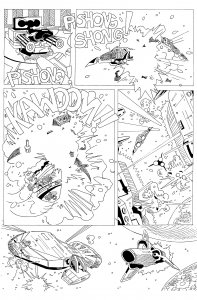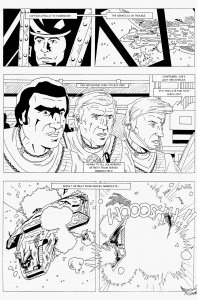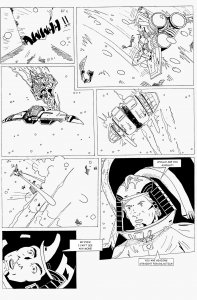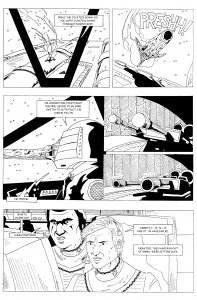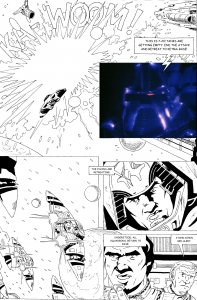 (To be continued)​
Last edited: