Dog sled
(Winter resort Donovaly - Slovakia)
Scale : 1:?
Author : ing. Ladislav Jakubčo, Baj
Source : magazine Fifík 1/2022
A dog sled is a sled pulled by one or more sled dogs used to travel over ice and through snow. Numerous types of sleds are used, depending on their function. They can be used for dog sled racing. In Greenland the dogs pull in a fan shape in front of the sled, while in other regions, such as Alaska and Canada the dogs pull side by side in pairs.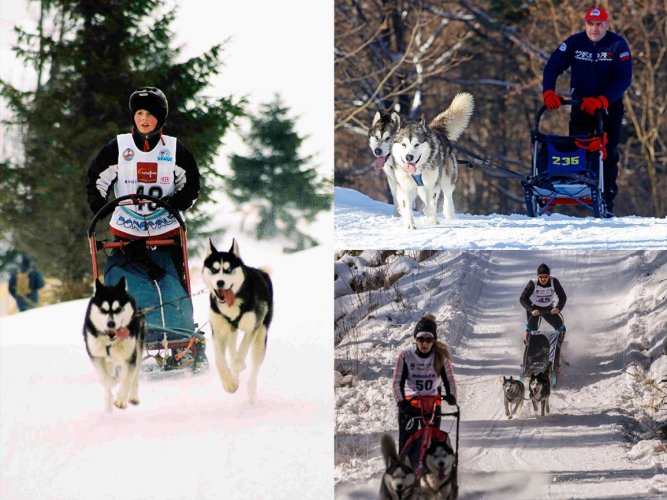 The model is a dog sled from the race in Donovaly. The model looked simple, but it's not quite true ... it's all tubular parts that have to fit together, which doesn't always work ... I didn't get it and yet I added some improvements:
-I made complete harnesses and closed their noses
-I added a start number to the sledge and added a few rivets
-I added a few details to the musher that were just drawn there (glasses and ears), finished the nose and added a scarf. I added laces to my shoes, but it was quite useless because they got lost in the snow anyway ...a few photos: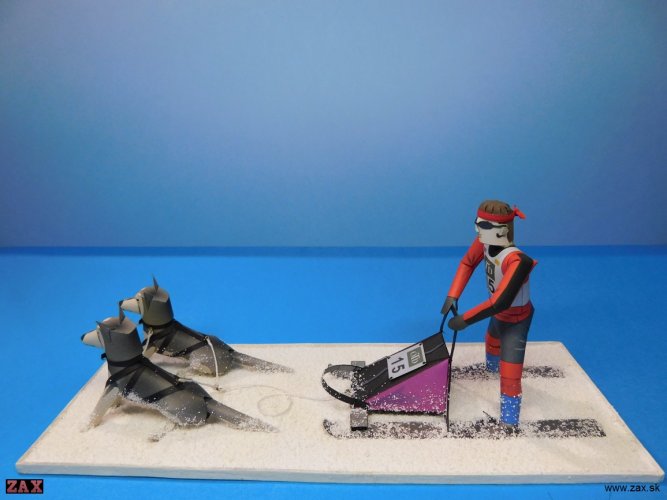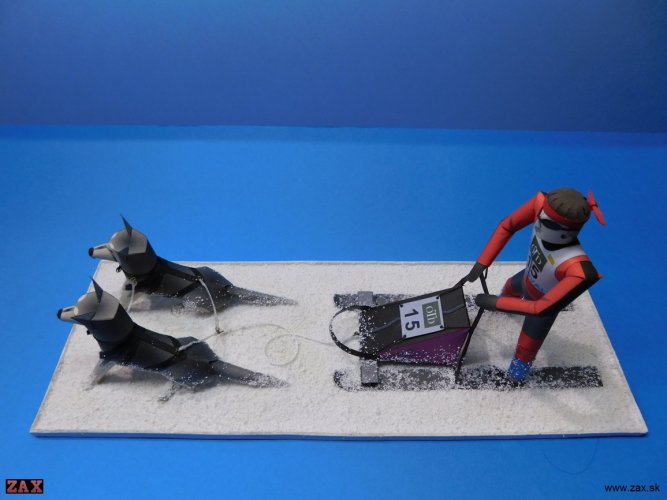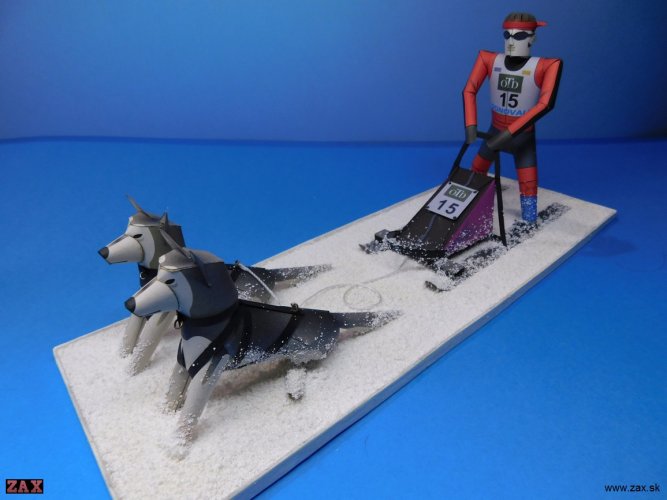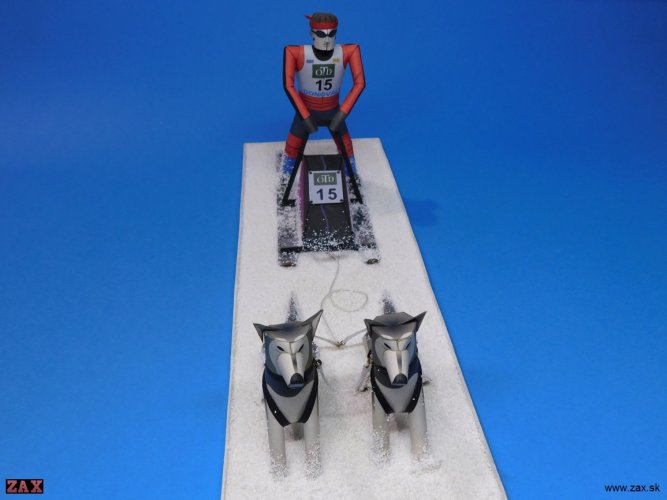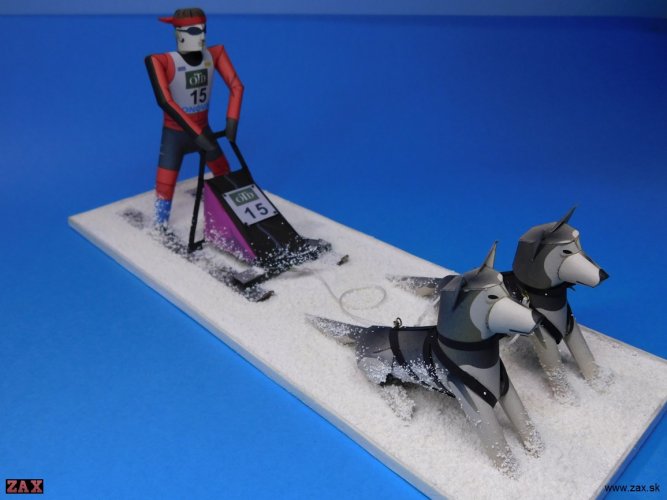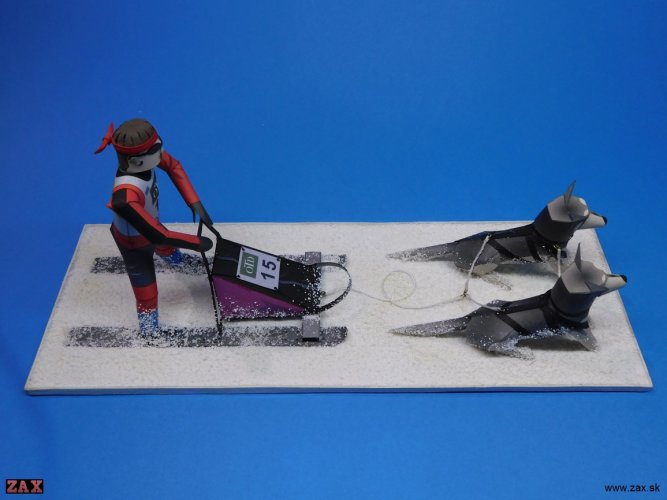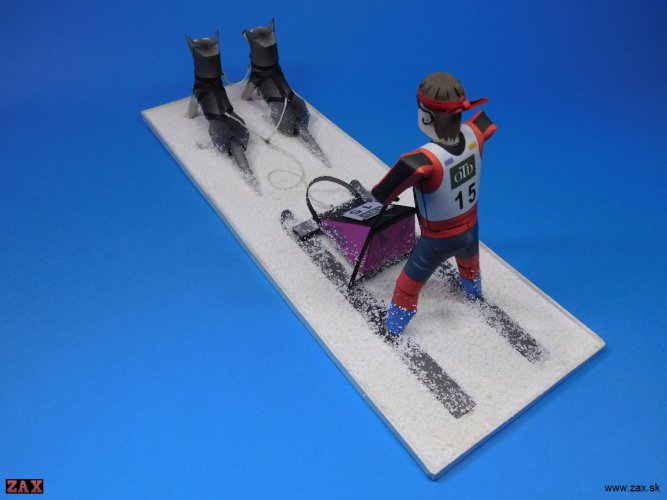 ...one common photo of my "winter" models: