An Update to what the Daedric sword looks like so far. I had to rebuild the pummel, I made the original out regular 24 pound paper and some how the pummel would not fit on to the handle. The handle had to be rebuild as well. Instead of building each side. I built it level by level. There are lots of seams that are visible, but these will be taken care of after it is put together. Enjoy the Pics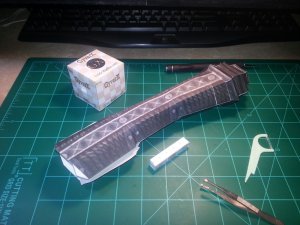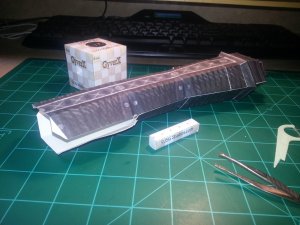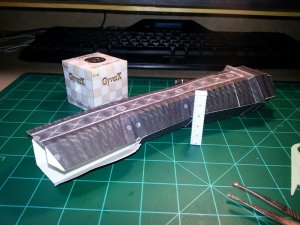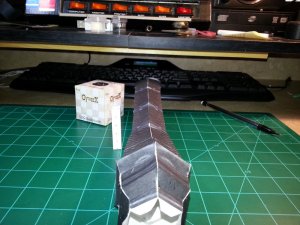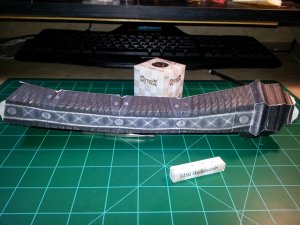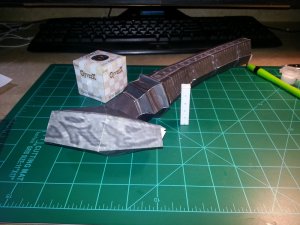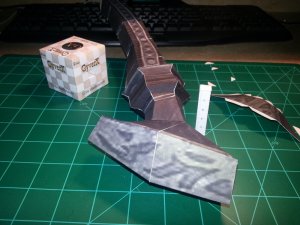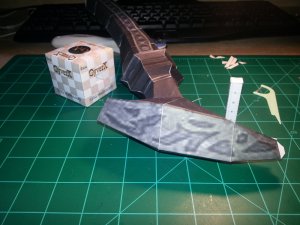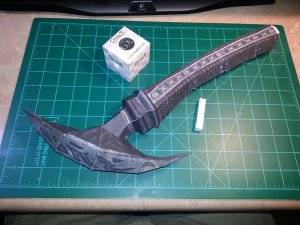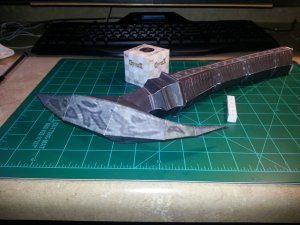 Hope you enjoyed the pics.
http://gyverx.jsgstudios.com/daedric-sword-update/
I'll try to update as much as I can.