"Where am I, and how did I get here?"
Staff member
Moderator
Jul 12, 2012
2,178
1,990
113
Here she sits, decommissioned in 1992, CV-41 The USS Midway, first ship of her class, commissioned in late September 1945, just weeks after the surrender of the Japanese Empire. The first Aircraft Carrier made with armored decks. You park and walk up toward he starboard side of her.
Looking toward the bow.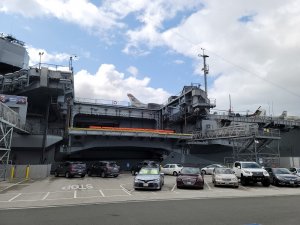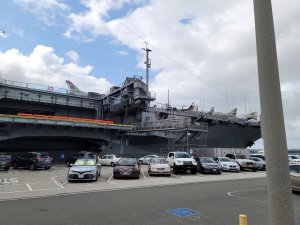 The banner above the entrance walkway.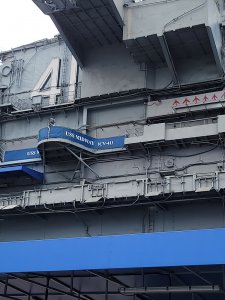 The ships bell, polished every day by volunteers.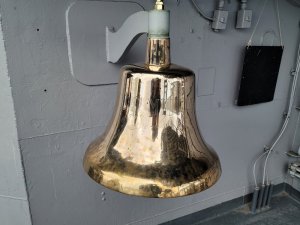 You enter the museum from the starboard side forward aircraft elevator, and are greeted by a SBD Dauntless, dive bomber, The hero of the battle of Midway, for which this ship was named.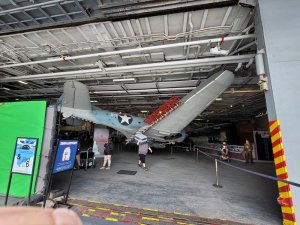 More pics to follow as I get them resized.