While are waiting for my Thunderhawk thread be reactivated I'd like to present the few scratchbuilts it's been my obsession to produce over the past eight years.
First in line is the jewel in the crown, my Warlord Titan whom I call Luteus Vexant which loosely translates to 'Dirty Harry' depending on what Latin translator you employ anyway here he is: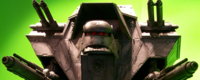 Luteus took me 2 years to build and he stands 28 inches tall which translate into about 130 feet or 39.624 meters in 28 mm scale.
He is made almost entirely out of 'Evergreen styrene plasticard and some hardware and all his joints are movable so he can be posed in virtually any position that is SFW.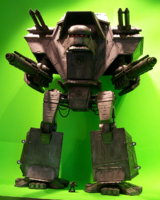 Luteus has a complete interior that consists of five decks:
top to bottom a two story Command deck with upper gallery complete with Tech Priest altar, cockpit with egress corridor and blast doors, a small arms fighting platform in the chest, and a three story engineering deck complete with fusion reactor.
He is in the process of being fully mood lighted and will have a crew of about eight at least.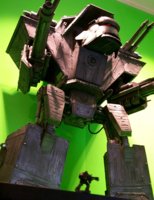 More to come.............