Sep 29, 2018
481
1,297
75
40
A local game shop, Geek Room Games and Hobbies in Omaha Nebraska for those interested, is running a contest to be judged this January commemorating the 35th anniversary since the 1987 release of the first set of rules. One of the White Dwarf magazine articles covered how to create a vehicle using a deodorant dispenser. Interestingly enough the article goes on to explain how they didn't want to photograph the staff's current vehicles used in games as they were all too recognizably 'Star Wars' vehicles kit bashed, but all to familiar (i.e. could cause legal issues). Given the way GW handles it's intellectual property these days, the irony is astounding.
Being papercraft modeler, and this being where I got hooked onto the hobby, my entry certainly will feature A LOT of paper parts from the kits we all know, love, and build (or hate and build anyway because were gluttons for punishment).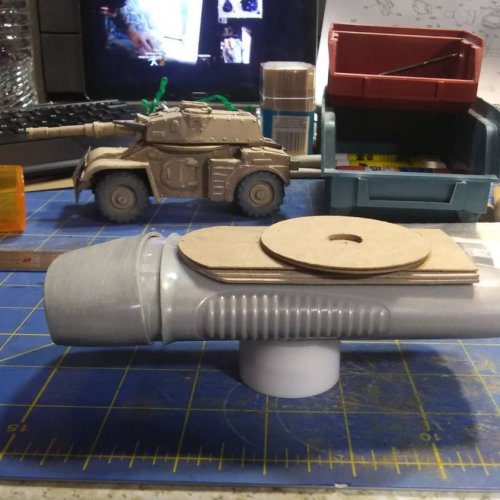 So, I've got that AML 90 back there as inspiration, scale, and possibly a turret I could use... But that has since changed. As we get closer to the contest date, I'll post some more. After all, I don't want to give out all my secrets now!