!!!THE MAN BEHIND THE CURTAIN!!!
Staff member
Administrator
Moderator
Jun 12, 2009
9,833
5,446
183
Hello Ladies and gentlemen,
As most (if not all) of you know, I have been working on
repainting Tirick's figurines
(in both BSG (TOS & TNS) and Buck Rogers). With that, I am taking photos of the figurines next to a scale cube.
Recently, while showing the figurines to a friend, I had used a measuring triangle to show just how big it was. While doing so, I got the idea of making scale stall that I could set a figurine in as well as still use it as a larger scale cube as well. So it can be used in both fashions.
I used the pattern of the
Zealot Scale Cube
(that is in the RESOURCE Section) for the outside of the stall and a white numbered grid on the inside of the stall.
(Thank you
@Revell-Fan
for your creative help on this project)
Here is the parts sheet.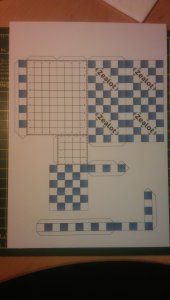 Here are the separate parts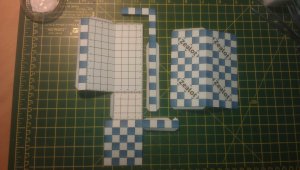 It is a simple and straight forward assembly.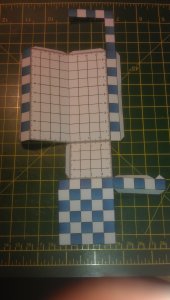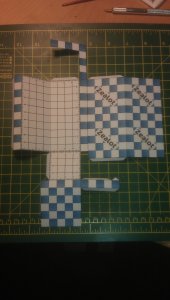 The stall is finished.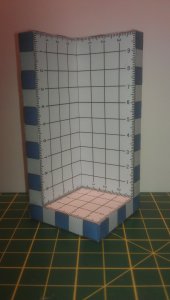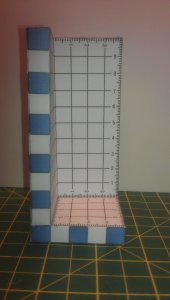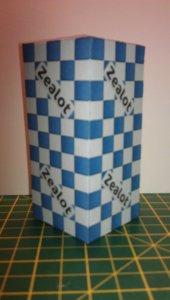 Showing how you can use it for single or multiple figurines.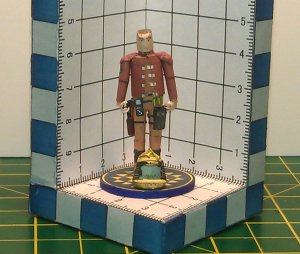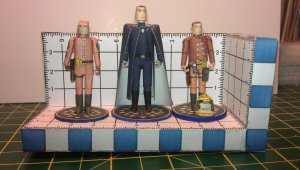 Last edited: