Steam locomotive bn2t + t henschel T2-71 - Modelik
This is my last work, I hope you enjoy.
Steam locomotive bn2t + t henschel T2-71 - Modelik
Steam locomotive narrow gauge
The locomotive history
In the decade of the 30th of twentieth century, the steam locomotive narrow gauge became the main means of traction and the most commonly used for transporting agricultural products.
Were produced in various forms and by many manufacturers. In the factories of Henschel in Kassel, Germany, several structures have been developed for locomotives.
Sometimes difficult to distinguish, externally presented different characteristics, each one tailored to the needs of customers. These variants had names like "Riesa" "Fabio" or "Mount". Were produced and exported to several countries.
The configuration represented here corresponds to the type of locomotive "Riesa".
During World War II, this robust and simple design was produced with a single name. War Locomotive type KDL 13.
The locomotive represented in this model, serial number24115 was manufactured in 1939 for the Stuttgart companyFranz Haberl. In 1941 he was seized by the state to makethe connection to the military camp (Heeresfeldbahn) and received the number HF 7038.
After the war he remained in Poland to service Wyrzyskiej Koley Powiatowej (Railways Powiatowej District), and in 1949, was included in the inventory of PKP (railway of the Polish state) having then been in service in Mlawa, Bogoria and Żnin Bialosliwiu.
However it was added a tender (car-trailer for fuel and water transport ), which increased its capabilities.
In February 1984 he was excluded from the inventory of PKP.
In 1986 became part of the estate of the Railway Narrow Gauge Museum in Wenecja, Poland.
In Poland there are a few more of these locomotives: T2-73 in Krakow, and T2-64 now referred to as T49-116 in Tarnowskich Górach. Worldwide there are about 12, many of them still with potential to move. As a curiosity refers to the two that are located in Kabul Afghanistan.
During the war, production of these locomotives was made in Chrzanow. After the war, production continued, and the resulting steam engines were named "Rys".
Some technical data:
Type: Bn2t (after being added the tender, Bn2t + t)
Manufacturer: Henschel & Son
Country of origin: Germany
Serial number: 24115
Year of manufacture: 1939
Gauge: 600mm
Weight: 9.1 tons
Operating weight: 11.5 tons
Cylinders: 250x300mm
Distribution: Walscheart (the valve drive system invented by an engineer of the Belgium railways )
Supply of coal: 0.48 tons
Water: 0.8 cubic feet
Driving speed: 20 km / h
Vapour pressure: 12 atmospheres
The Model
Technical data
Code: 6 / 09
Publisher: MODELIK
Author: Jan Kolodziej
Scale: 1:25
Parts: 960 (and more 1479 rivets that I did)
Difficulty: difficult
Length: 324mm
width: 75mm
height:110mm
Instructions: In Polish
Instructions pages: 3
Layouts page : 6
Parts pages: 12
Format: A4
The locomotive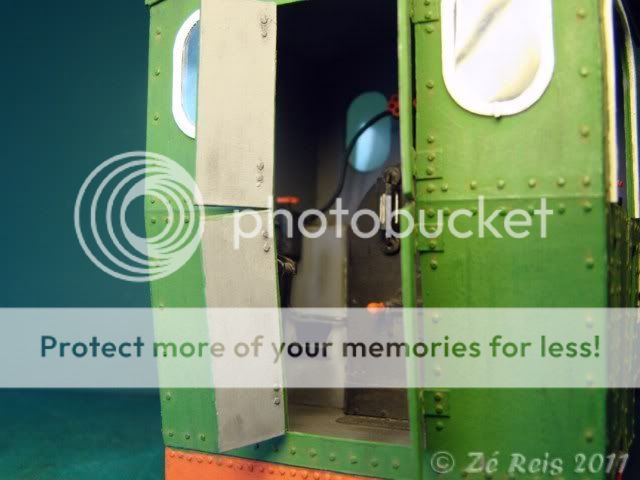 The tender
The base
All together
I hope all you enjoy!
Step by step on
my blog
.