With a love of Star Wars and the many star ships and vehicles within the universe, the Y-Wing or The Koensayr BTL Y-wing assault starfighter/bomber has to be my favourite.

Generally considered to be the workhorse to the the more glamorous X-Wing. A kind of real world comparison could be the Hurricane to Spitfire.

Anyway, I've had a go at the Y-wing before, but that was a disaster of a build - a small kit, blown to large print on horrible stock, which resulted in me dumping it, although it did go to a home for rescued and unloved spaceships.

This build was forwarded to me for my perusal and thought it would make for a good trial on newly acquired cardstock. The only thing I know of the kit builder on this one, is that his name is Stephen.

There's no instructions with this build, but as its a favourite of mine, identifying the pieces shouldn't prove too much bother.

Below is the truly awful attempt - built from a table top gaming pattern.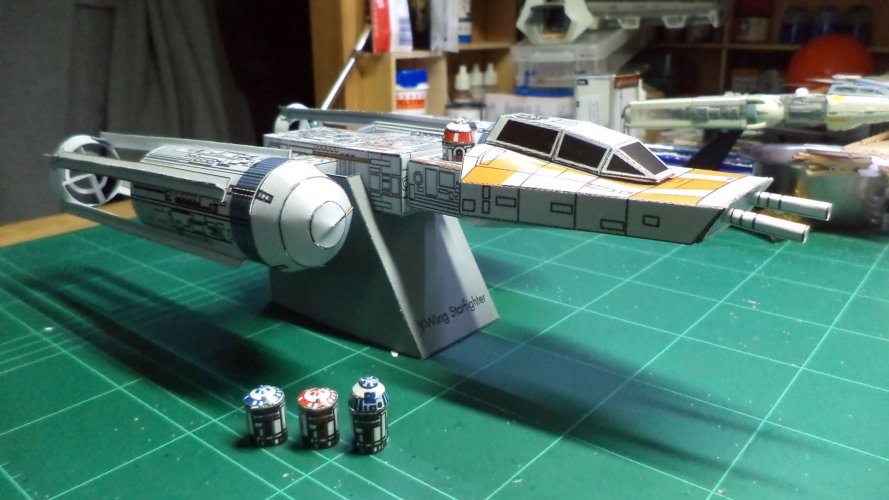 Test parts for this build are just the cockpit section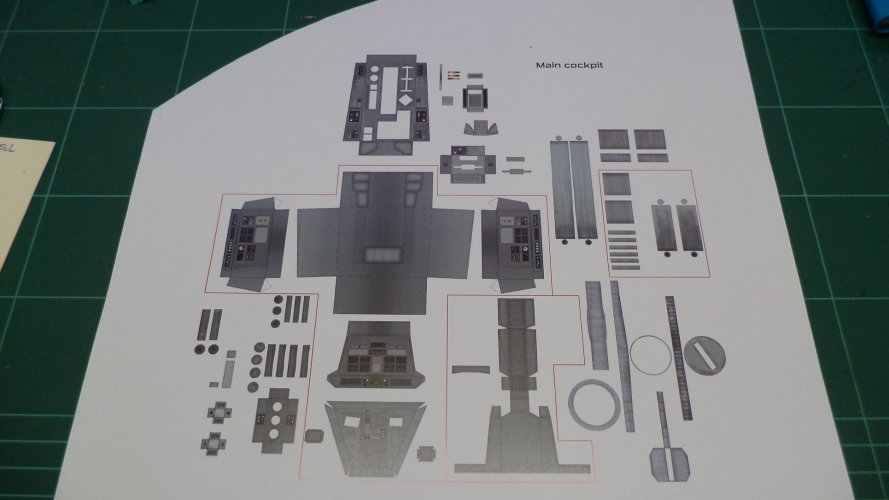 Internal parts acquired for cockpit




All folded and formed - well as far as I could tell without instructions!




Rear of cockpit bits and bobs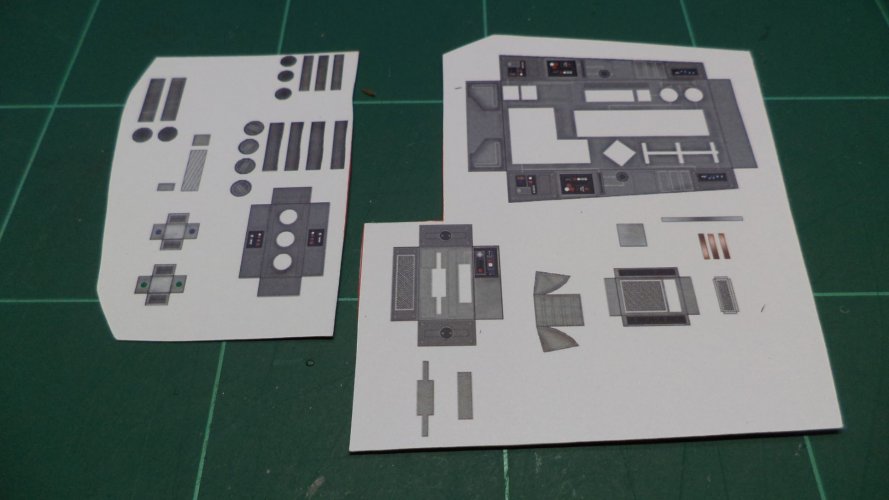 Cockpit window frame located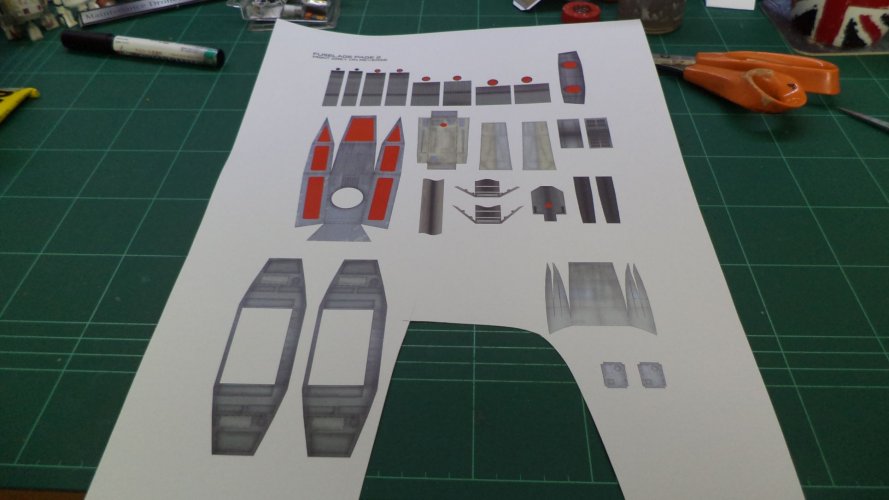 ...and finished internals and cockpit frame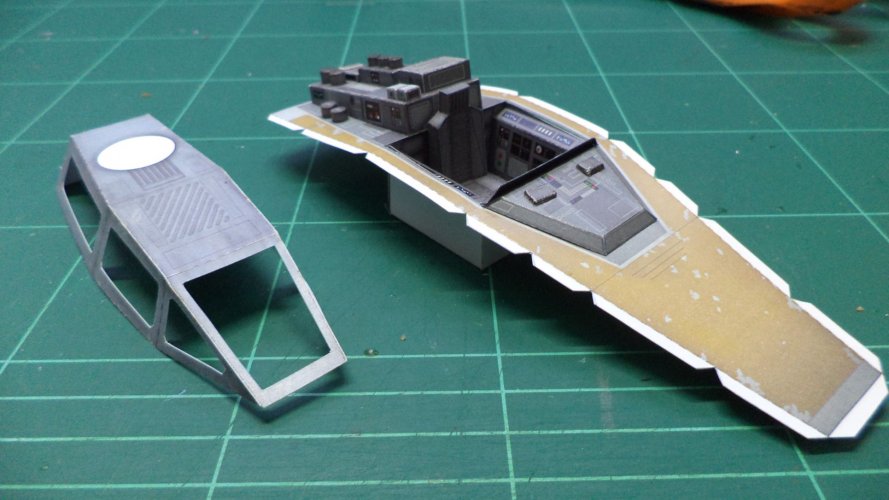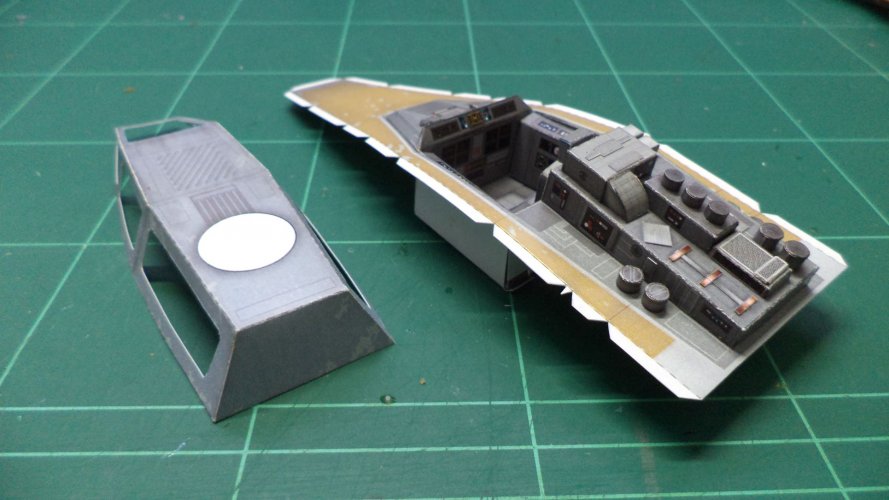 The newly sourced cardstock made this build a delight to make, although a wee bit frustrating as to the location of parts.

I'm not sure if I'll build the rest, but if there's enough interest I may carry on.

MTFBWY