Apr 15, 2004
771
1,629
83
57
One of the most challenging works in cardmodeling is, I think, to make good paper tubes. It's not easy to give them the correct shape and, especially, to avoid gaps or angles along the joining line. I've always been searching for new tools and techniques to realize good tubes and I would like to know your tricks.
I'll put here a couple of good ideas that helped me a lot when I was in troubles with tubes:
1) especially for long tubes, where it can be difficult to keep them straight, I found to be helpful if you score with a blade,
very lightly
, the rear of the piece wit a lot of tiny parallel lines. The 4 holes help to define the limit of the area to be scored. This help a lot when you start to give shape to the tube.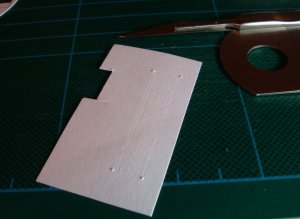 2) After having rolled the part around a cylindrical object of the correct size to give shape to it (knitting needles and nails are perfect for little tubes) put it into a proper sized spring. It has to be exactly of the right diameter or the tube won't close properly. Then put some glue with a toothpick inside the tube. After the glue has hardened you can compress or pull the spring at one side and recover the tube easily. It works perfectly. The trick is to find a spring of the right size. As I never throw away anything (my wife hates me for this) I also have a box with all the springs I could find during my life (from old toys, ballpoint pens ...)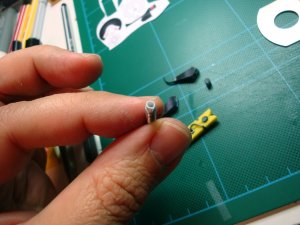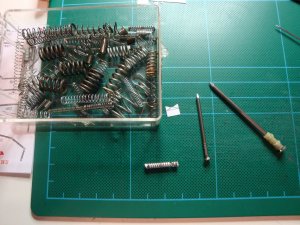 OK now it's up to you...