Oct 16, 2005
109
98
31
66
I was in the USAF during the latter half of the 1970's just post Vietnam conflict. Like most of the people in the Air Force, I am not a pilot, but my job was critical to the mission: I loaded weapons onto the aircraft. Without weapons the Air Force is just a bad airlines!
To lift heavy ordinance into the aircraft hardpoints there is a special piece of equipment that is beloved by load crews - it is officially named MJ-1 Bomb Lift Truck, but everyone that used one called it simply: a Jammer. I was building an F-4E Phantom II model recently and I needed a Jammer to go with my aircraft model. Since there were no card models of Jammers that I could find, I designed my own.

During the Vietnam era Jammers and other Aerospace Ground Equipment [AGE] was painted yellow. I was there during the post war transition when all of the yellow AGE equipment was repainted forest green. Presently the new equipment appears to be blue-gray. Since I was working with Vietnam Era Veterans to get the details correct, I made the first model yellow. I have recolored the model to forest green.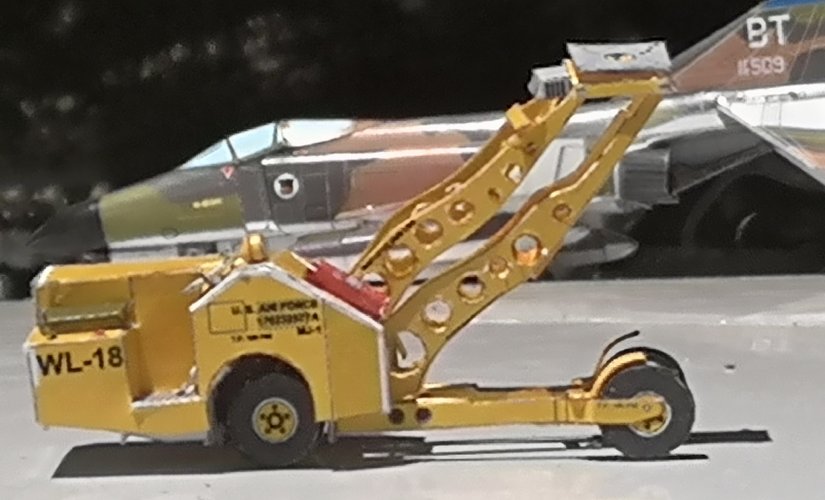 Last edited: