Apr 15, 2004
779
1,714
83
59
I've seen this kit on a
web page
and it was love at first sight!!!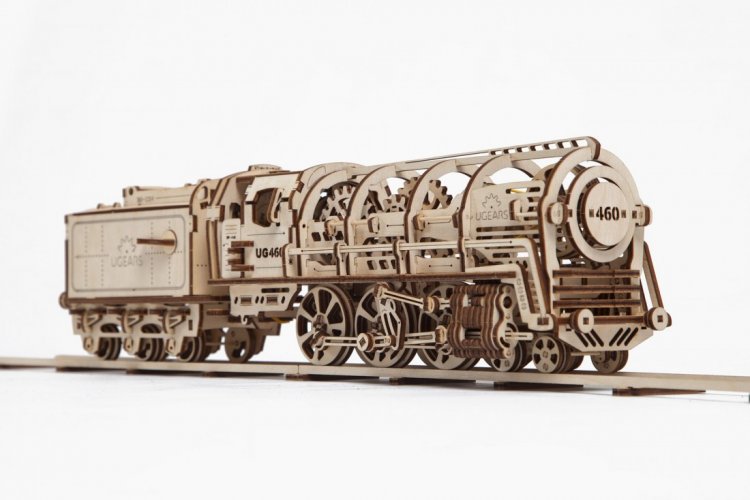 I just couldn't resist... I ordered it on Amazon and had it in my mailbox in few days.
Now I'm taking a little pause in my paper affairs to deal with this wooden beauty.
OK perhaps this is not properly a model, is something more like a toy (a very complex one...), a wooden automata, a technical challenge... I don't know what is its best description... all what I can say is that I cannot wait to place my hands on it.
Opening the box you find a nice, well illustrated assembly manual (very well done), several plywood sheets, laser cut, very fine details (some of them seems to be very fragile, we'll see...), a pack of toothpicks (really they only seem to be simple toothpicks, but are slightly slimmer than regular ones I have at home, they are calibrated for the holes provided in model components) and several rubber bands (the engine!).
I've just started building it. Very pleasant experience. The pieces come out from the plywood table pretty easily, a sharp blade can help, especially for the tiniest pieces, breaking the junction points prior to extract the pieces from the table, to prevent undesired breaks or damages.
Moving parts need to be lubricated on contact surfaces with candle wax (this explain the candle you can see on the photo) to ease the operation of the many gears and mechanisms. The fitting is superb and the assembling is very easy (this far), very very enjoying... I'm afraid this will be completed very fast!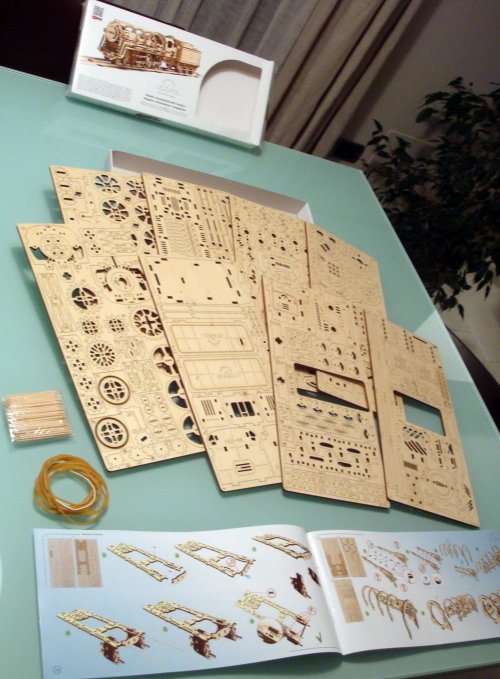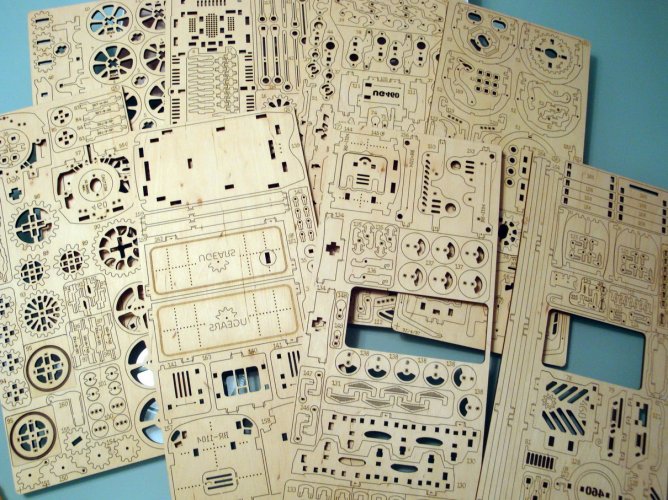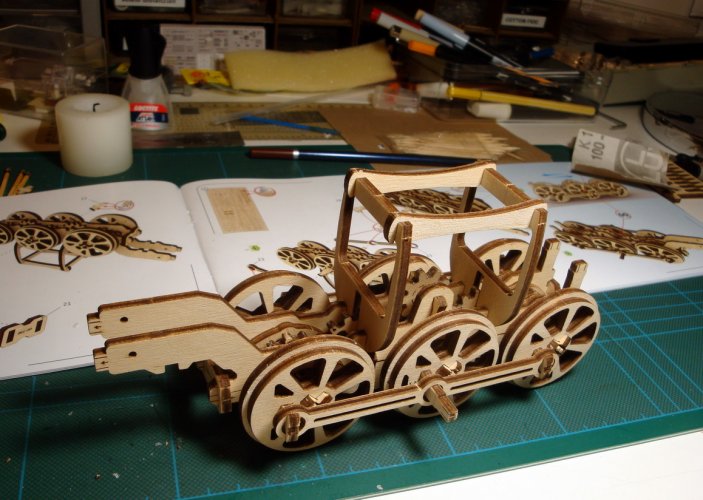 Last edited: