Co-Administrator
Staff member
Administrator
Moderator
Aug 1, 2009
10,867
11,283
228
Holy smokes, it's Xmas again!!! That means it is time to start a new Star Wars themed model for my friend at work. This year was the year of unexpected events for me and I had to skip and move many projects because of that. My original plan for his BD was undermined by some health issues (I got cut open at hospital in April - fortunately they did great work and did not forgot to close me up again
) so I had to postpone the model I originally planned to make for him (I won't tell you here in order not to spoil anything). So I switched to a simpler model (at least I thought till I saw it was half-finished
) and made a Snowspeeder -
in the middle of summer
. Originally the Speeder was supposed to be this year's Xmas model because of its nature being a
cold-weather themed
vehicle. So I thought hey, let's make the model he was supposed to get for his BD now to give it to him as an Xmas present. The plan was sound - until he discovered The Vintage Collection from Hasbro. I showed him their latest product and he was all-in to get his very first TVC figures: two Off-World Jawas! Some people know that my collecting career began in November of 1982 with a Kenner Jawa and a Sandpeople, so we may see how this goes with my friend.
NOW. With two Jawas at the ready I thought it would not be a bad idea to make a fitting ride for them to get to their new home. Fortunately a nice and very well executed model was already standing by:
Shunichi Makino's Sandcrawler
! Hence the model I originally wanted to make was postponed again and
now
we are witnessing the birth of a
hot-weather themed vehicle - in winter
.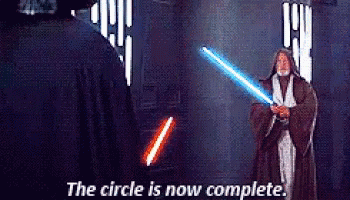 Since the original model is a bit small I resized the plans by 200% to make it go with the figures as a forced perspective model. The overall length will be about 30 cm which I think is pretty nice.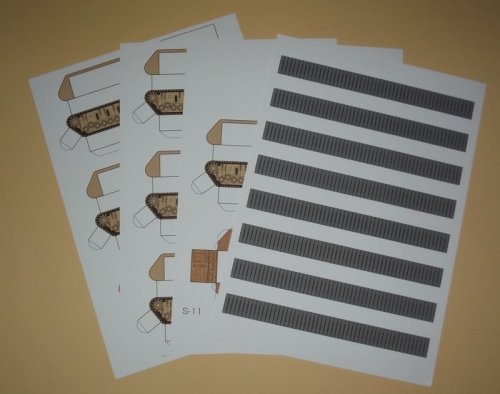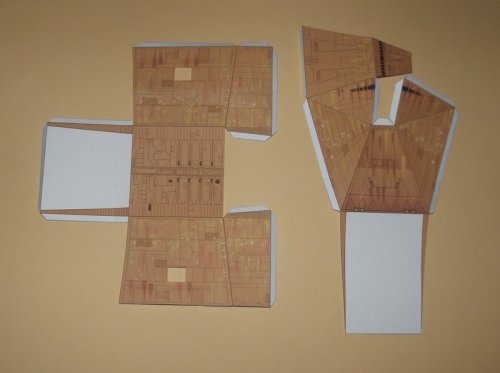 A few parts had to be cut in two and re-joined with paper strips.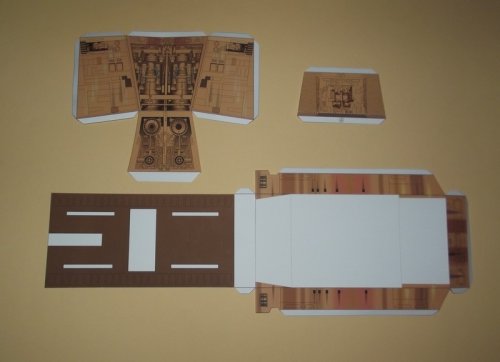 The detail is very nice overall but the only area which could benefit from some rework is the back. It is completely flat, the greeblies are all printed on.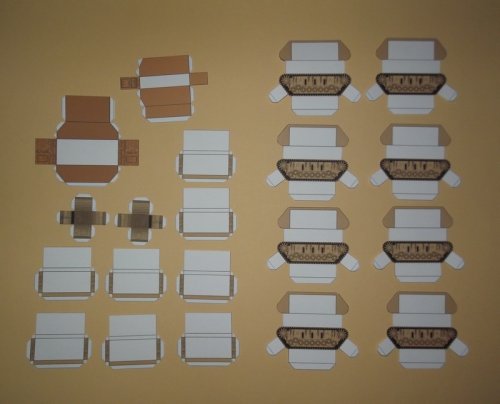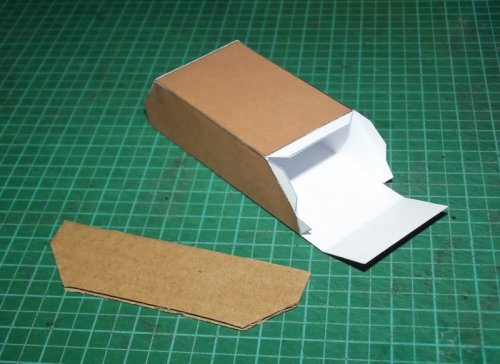 A few selected parts are re-inforced with some left-over card.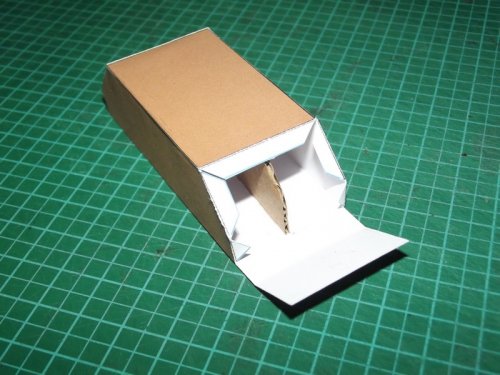 I eye-balled the shape of the formers and cut them to shape on-the-fly.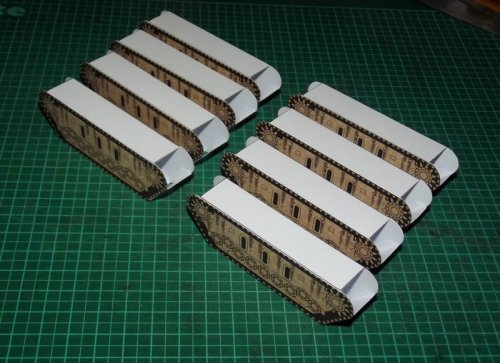 I assembled all sub-assemblies first.
Then I tackled the larger pieces. Again several components were re-inforced with corrugated card.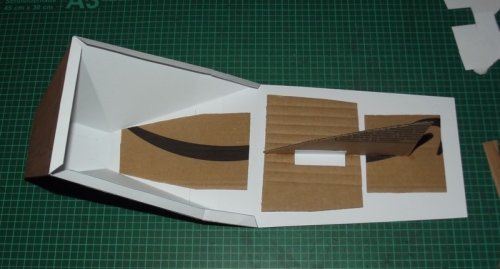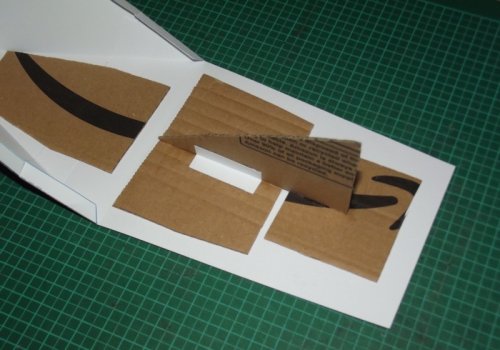 Last edited: