well, they would go bang if they were not made of paper....
Shortly, I will be starting on nothing's Mauser (backdating to a C96), but I have way too much on my plate to get started for at least a couple of weeks. In the meantime, my brain starts a wandering to other possible projects. I've just downloded this one, which is a freebie and will make a simple quick distraction between more serious subjects: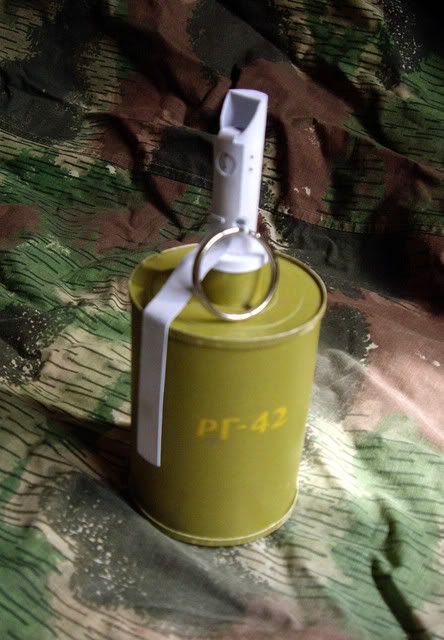 the same site has a potato masher and a panzerfaust, which should also prove to be fairly simple and a bit of a break from some of the more complex models I have planned.
The next couple I'm tempted to have a go at scratchbuilding if no-one is intrested or able to spend the time designing them.
Firstly, one of the most desirable and just sexy guns ever made, the WA2000 .300 Win Mag sniper rifle. I think i have sufficient reference for this, and is high on my list.
there were only about 176 of these made, a real ones sell for well over $50,000 on the rare occasions one goes on the market.
Next, this rather silly but really cool Final Fantasy pistol: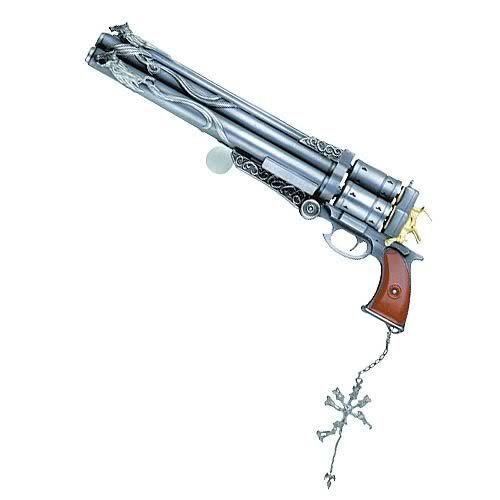 you can buy the charm haning from the grip, which I think would make a nice touch.
Finally, high on my list of more modern weapons, the FN P90: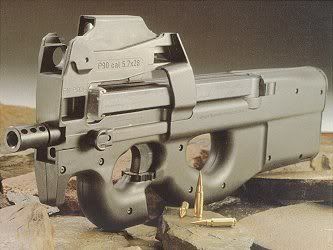 The biggest problem with this if I'm to try to get my usual level of realism, is the transparent magazine:
I could fashion one using more traditional model making methods, but the time and cost involved would be prohibitive. The simplest solution, I guess, would be to order an Airsoft magazine,(they go for about US$27-30 online) but I dont think Australian customs would like it. Maybe I could get one of you kind folks in the US to grab me one when It comes time to build it, and remove the offending fake bullets (which i can rebuild from card) and send me the the plastic top cover? the rest could be made with proper paper based materials.
Anyhoo, I'm just waffling here, looking longingly at the Mauser wishing I could get started. *surreptisiously checks printer for paper...*