Sep 29, 2018
449
1,163
75
40
I'm back! Just moved (closed on a new house on Valentines Day, FEB14...) and finally unpacked enough to start a project in my new area (see thread in the general catch-all area)
Before I packed everything up, I ended up downloading, printing, and clear coating Eli Patoroch's Tauros
(https://1d4chan.org/wiki/Tauros
). Day one of release no less. I was one of several who requested and tracked the project after all...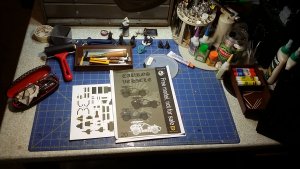 So, here we begin with the first sub assembly!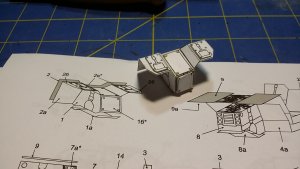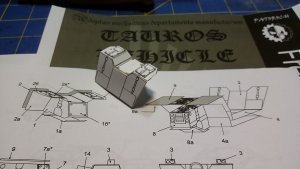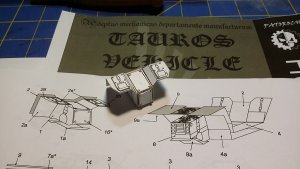 Nothing too cosmic, just the front wheel wells. I'm thinking about how I'm going to detail that headlight wiring and the front suspension though. Will research some... But wont' sweat it... After moving, I dumped a lot of stuff we all call 'materials' in the trash that you just cannot justify moving across town. Though I saved enough, my friends and family still think I'm hoarding junk. I consider it a break even at this point! A compromise!