Researcher of obscure between war vehicles...
Moderator
Jan 28, 2013
1,254
1,492
96
Just a quick view on a program I am playing with..Substance Painter 2..
It is a Mesh painter where instead of creating a UV of your object then adding your texture to the UV in some other program, you create the UV and then paint directly on the object mesh. As I play around with it I will add updates to its abilities, but I will say right now...it is not inexpensive!! Far from it! But there are educational discounts..right now I am trying to get them to create a port to Rhino, or have Rhino create a plugin...It will port over to 3d Studio max..but that doesn't help get access to it's great texture features and Rhinos mesh flattening features for paper modeling! here are a couple images... with a couple clicks I can get this....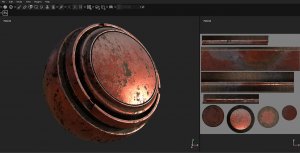 a few more clicks and I can add this...all in all about 5 minutes work!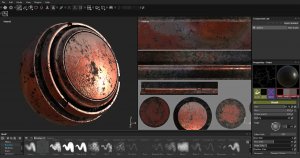 and I have the new texture on the UV as seen in the center of both images! Will keep you updated here or on some of the other builds I have in the works!