Star Wars C3PO
Paper Model
(Up-scaled & Illuminated)
​
Star Wars music playing in the background....

This is a modified version of UHU's C3PO model. I up-scaled him about 4 times so he stands approximately 18" tall. I installed lights in the eye sockets as per the real character.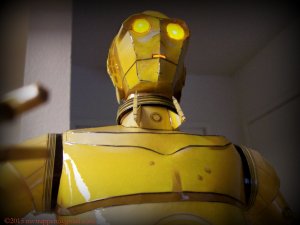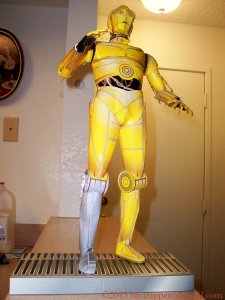 A drink can for size comparison.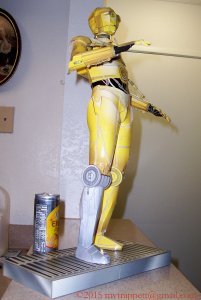 With R2D2, his best buddy!