Well a Tobacco and Gun shop. All built with wood I cut on my bandsaw. 1:24 scale. The front and porch roof lift off, as does the main roof to expose the interior. Of course I can't find a picture of the inside furnished.
The photographer is shown testing the camera I built. He uses that for all my photos.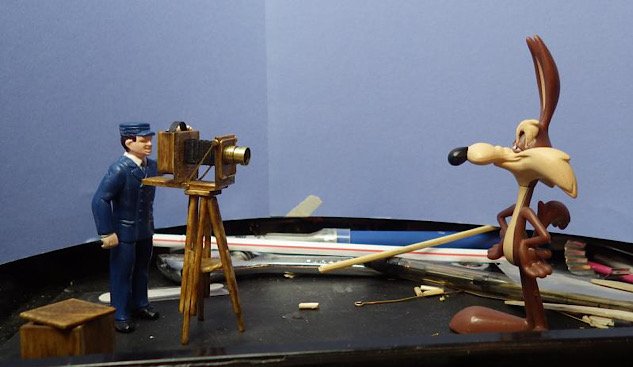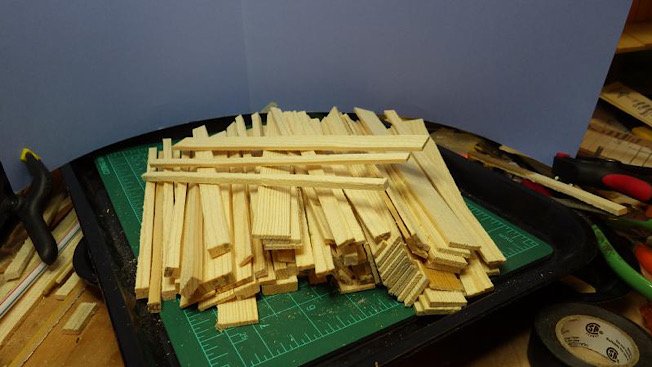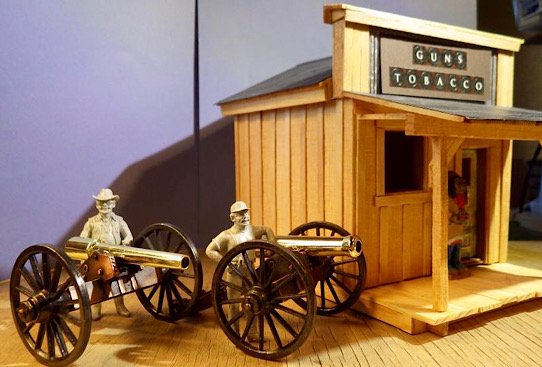 I also carved the fellow standing by the door of the shop. A must for a tobacco shop.