I know that this is probably not the norm around here, but it's a big deal for my son and I. We found this kit at Cracker Barrel after dinner one night. My son was really excited, so I bought the P-40 and the V tail kits for him.
My son is thirteen and has been struggling with autism his entire life. For him to show a sincere interest isn't common place.
I missed pics for the initial part of the assembly. He is having a good time.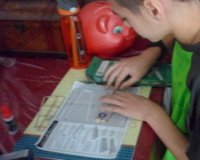 Wings assembled. He's applying the lower wing covering.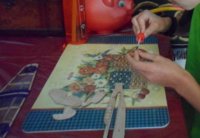 The wings are done. The fuselage is next.
Last edited: