Co-Administrator
Staff member
Administrator
Moderator
Aug 1, 2009
9,209
8,102
183
Christmas is coming and I needed a new present for my colleague who has already received the
TIE Fighter for his BD
. The plan was to make an X-Wing as a companion piece but like last year (and the year before, and before, and before ... ) X-mas took me totally off-guard. There was not enough time for the X but I think I can make something smaller as an alternative. Since Shunichi Makino released his magnificent rework of his
AT-AT
I wanted to build it. Now the perfect time has come.
I'm building the model mostly as-is without any major modifications. The pages printed nicely and the first parts were cut out. I started with the head.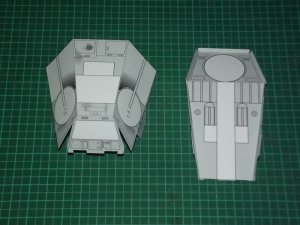 The instructions are clear and can be understood without having to learn Japanese.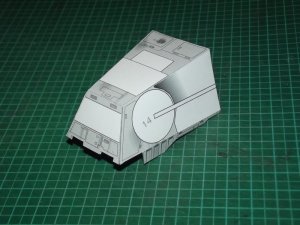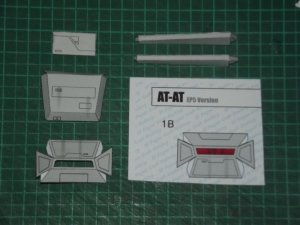 One smaller mod takes place pretty early: I cut out the window, recessed the area and glued the red window behind.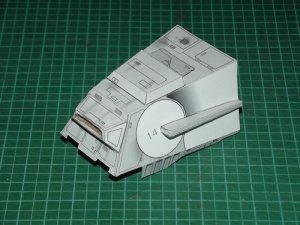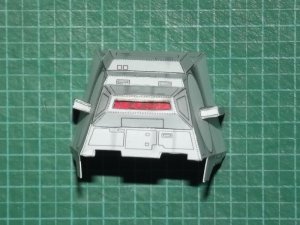 As a side effect we have some X-mas colours here which is not too bad.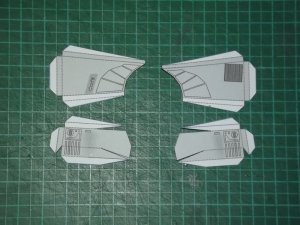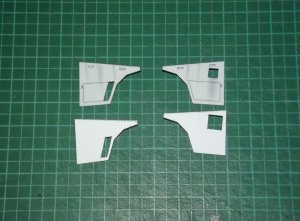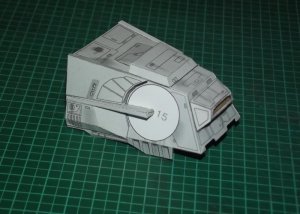 So far the parts fit well. Some minor adjustments have to be made to parts 7 & 11 (too high by 0.2 mm) and 14 & 15 (cutout slightly too small) but I think this was due to the accuracy of my assembly and the paper I used. Nothing wild.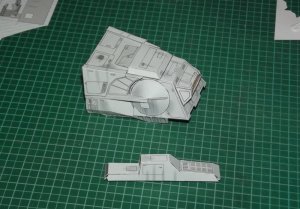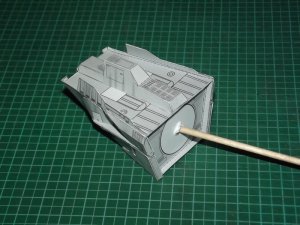 When I attached part 6 I had to cut a hole into the back to apply pressure to the part from the inside with a rod while glue was curing. The head could benefit from some internal formers and I suppose this will be the case with the main body, too. Stay tuned!
Last edited: