!!!THE MAN BEHIND THE CURTAIN!!!
Staff member
Administrator
Moderator
Jun 12, 2009
10,258
6,246
228
Back in 2014 (WOW
six (6) years ago
) I
repainted Tirick's figures
for both Buck Rogers and BSG. Recently, I was talking to a friend about the figures and as I was showing him the figures, I realised that there were a few components that I had forgotten. Not only that but the female figure (as a whole) just did not look right to me. So I put the Lens-head Robot project aside and decided to tackle this issue.
Since the female figure was the most glaring of the two, I started with that one first. Here are photos of the original figure. As you can see, the uniform looks like it was "spray painted" on the body. That was not the look that I really intended on.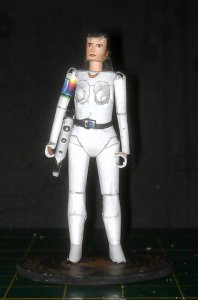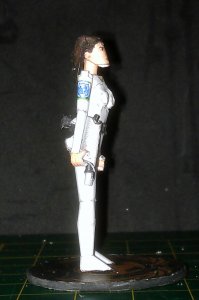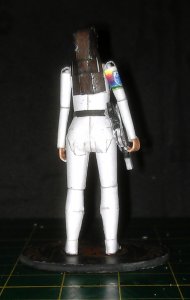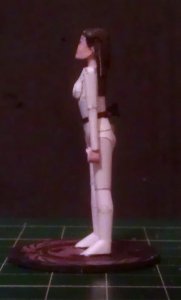 So, with this thread, I am only highlighting the areas that I have added and fixed.
Here is the new template (I am sorry that the parts are not too visible). I have added a rectangle (to for the look of a "shirt") that goes over the "breasts", an oval that is formed and goes over the shoulder (to form a cowl/mantle), and a collar. I also lowered the "rainbow" armband to just above the elbow.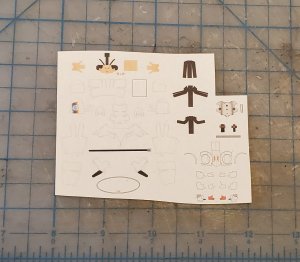 Starting with the torso.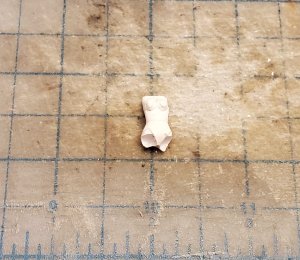 After attaching the "breasts", there is a rectangle plate that is placed over the "breasts", then shaped in place, to make the "shirt".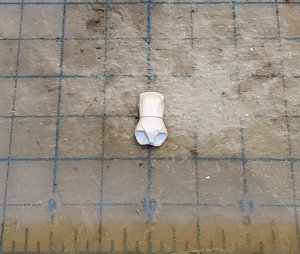 I added the legs.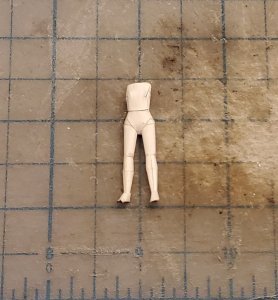 I added the arms, holster and weapon.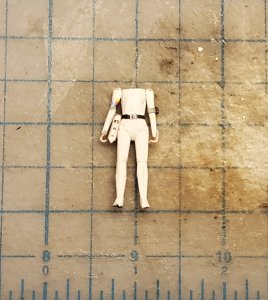 Here are the oval (cowl/mantle) and collar.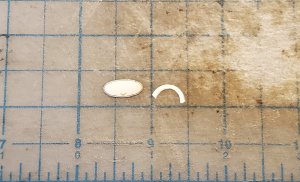 I shaped the oval with the back end of a thin handle for a paint brush so that it will lay properly over the shoulders and added the collar.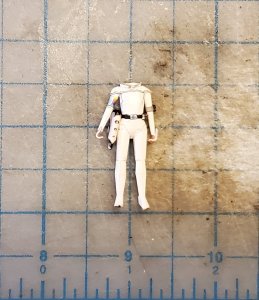 I attached the head and mounted the entire figure on the stand.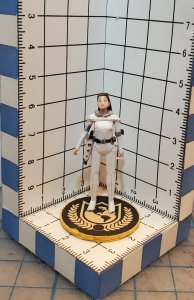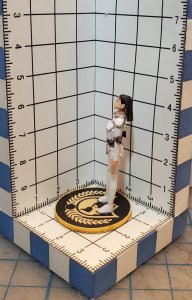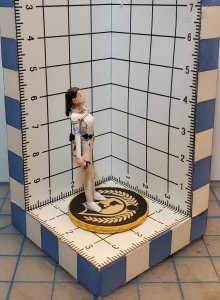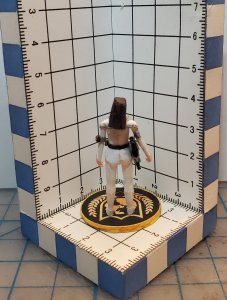 I will work on the male figure next.