Hello everyone! I have been an inactive member of this forum for quite a while. I see that I joined in 2005. Over time I started having troubles with pain in my hands when handling an X-Acto knife, and it was that pain that caused me to wander away from this hobby. I like to design models, but when doing so I end up building a lot to make sure everything fits and lines up. Then Ecardmodels crashed and my collaborators at Design Group Alpha lost all of the models that we had listed.
Last year a co-worker asked if I could create a model of an airplane that was fond in his memory. His neighbor owned the aircraft when he was growing up. He produced a picture and I went to work. That model is a Piper Super Cruiser in 1:48 scale. I learned to use a Stanley utility knife for most cuts and that alleviated my hand pain. The other members of Design Group Alpha took my new model and started to create liveries, and we decided to restablish our selves at Ecardmodels.
The Super Cruiser models lead to creation of a new Piper J-3 Cub model and got us all digging through our hard drives to find and recover most of our old DGA models. It is a lot of work to list them, but we are coming right along with it.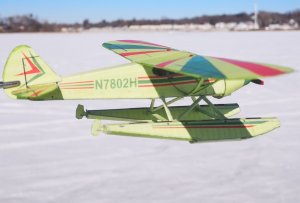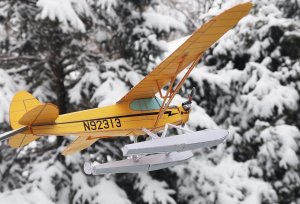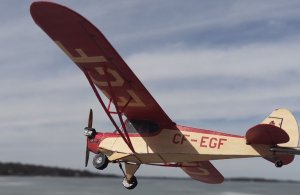 Last edited: